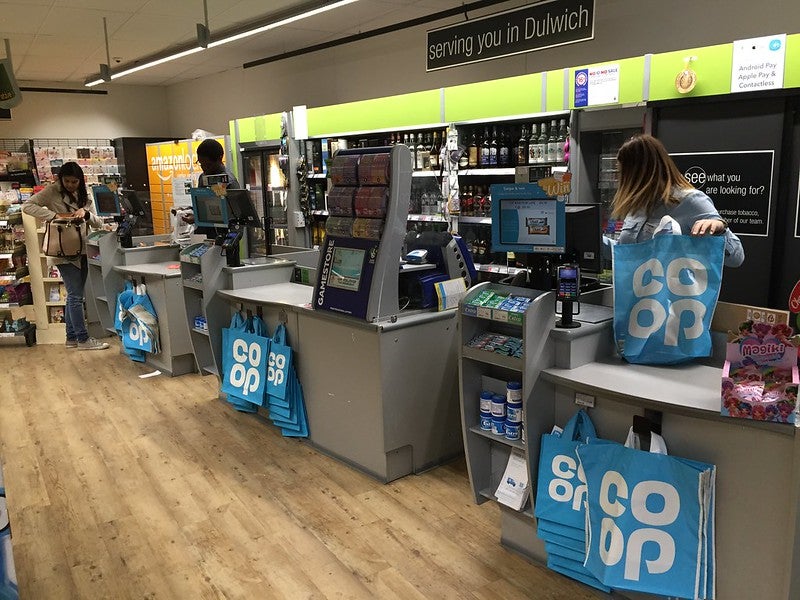 British supermarket chain The Co-operative (Co-op) will roll out an in-store recycling scheme for plastic bags and product wrapping this month.
The scheme will make the retailer the first UK supermarket to use fully recyclable food packaging and is also intended to help address the 'postcode lottery' of kerbside recycling collections.
As part of the initiative, Co-op will install soft plastic recycling units across 1,500 of its stores this month.
By November, the retailer will install the units at another 800 stores, expanding the scheme to a total of 2,300 stores.
The initiative aims to 'give new life' to packaging materials that are unlikely to be collected by UK councils.
These materials include crisp packets, bread bags, single-use carrier bags and bags-for-life, lids from ready meals and yogurt pots, biscuit wrappers and pet-food pouches.
Food packaging from other retailers can also be collected at the in-store units.
The retailer estimates that 300t of plastic bags and food wrapping could be collected each year once the bins are fully in place.
Co-op Food CEO Jo Whitfield said: "As we face an environmental crisis, we know from our feedback that there is a universal appetite for change, which is why we are making it easier for thousands of households to recycle all of their plastic food packaging.
"This will not only prevent unnecessary waste but also reduce plastic pollution. By offering a simple and convenient solution to an everyday issue, we believe we can help communities to make small changes, that together will add up to a big difference for our environment."
Co-op carried out a 50-store film collection trial last year, which found that 86% of shoppers were likely to use the service.
Last year, the retailer also announced its commitment to reducing landfill waste by launching a TV advertisement for its corrugated cardboard pizza packaging, which was first announced in 2017.