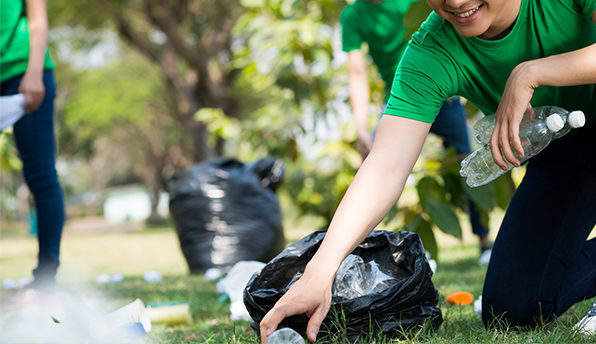 Soft drinks giant Coca-Cola has joined in in the fight against plastic waste by pledging to collect and recycle all its plastic packaging by 2030.
In a statement on Friday, the company claimed that it was 'fundamentally reshaping' its approach towards the use of plastic containers and intended to spend the next years developing technologies to make all its packaging 100% recyclable.
With this plan, Coca-Cola vowed to address 'issues like packaging litter and marine debris' as fears rise that the world's growing amount of plastic waste could threaten the safety of the environment and oceans.
The company is working to develop plant-based resins and to minimise the amount of plastic in containers, with the ultimate aim to produce bottles that have an average of 50 % recycled material by 2030.
James Quincey, chief executive of Coca-Cola, said: "The world has a packaging problem – and, like all companies, we have a responsibility to help solve it."
The brand's strategy was announced shortly after environmental group Greenpeace started a global petition in which it urged Coca-Cola to stop producing single-use plastic bottles.
Greenpeace claimed that every year the soft drinks company produces over 110 billion plastic bottles that have become the most commonly found containers on the beaches and oceans around the world.
As a result, Coca-Cola has vowed to collect one bottle or can for each that is sold worldwide.
Quincey said: "Bottles and cans shouldn't harm our planet, and a litter-free world is possible."
The company is only the latest of a substantial amount of multinationals to come up with a strategy to tackle the problem of plastic in the world.
Several UK coffee chains have proclaimed their wish to phase out their plastic packaging waste and eliminate coffee cups by encouraging their customers to use their own reusable containers.
Danone-owned mineral water brand Evian announced on Thursday that it intends to invest €280 million in their latest carbon-neutral bottling site and will aim to transform all types of PET plastic waste into recycled plastic by 2025.
Earlier this week, the EU published its strategy to gradually phase out plastic packaging from the European soil in the next 12 years, while the British government has similarly revealed a 25-year environmental plan to eliminate plastic.