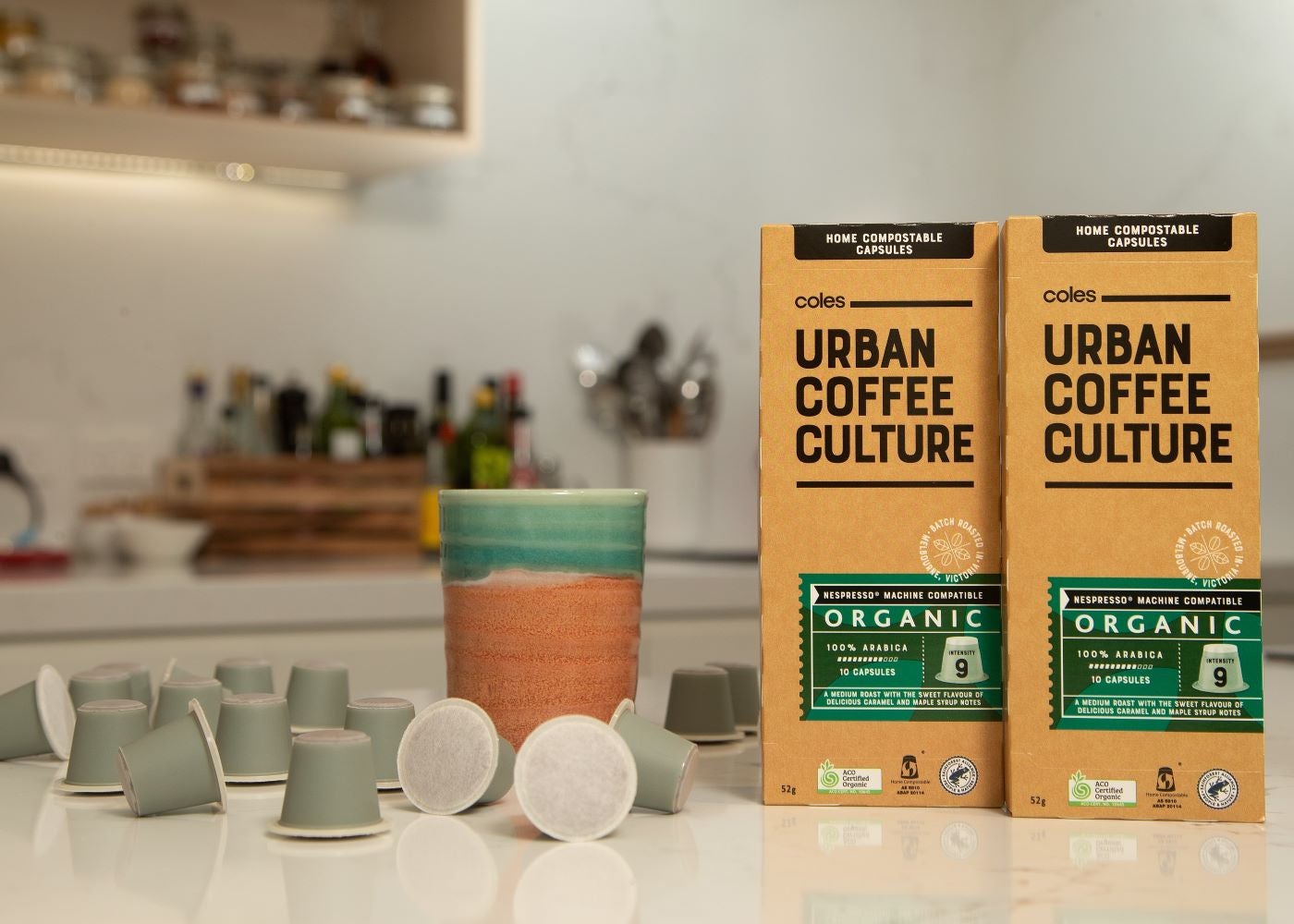 Australian supermarket chain Coles has launched home compostable coffee capsules under its Coles Urban Coffee Culture brand.
The compostable pods are made with bio-sourced cellulose and vegetable oils.
Coles claims that the sustainable capsules take around as much time to decompose in home compost bins as orange peel does.
The pods are certified by the Australasian Bioplastics Association and currently available in Coles' supermarkets across Australia.
Priced at AUD$4.50 ($3.38) for a ten-pack, they can be used in machines designed for Nespresso-style coffee pods.
Coles grocery general manager Leanne White said: "Customers love the convenience of pod-based coffee machines and being able to make café-style coffee at home, but want a better solution for dealing with the used pods which can be difficult to recycle.
"We know that very few councils accept compostable packaging in their council food and organics waste bin, which is why we have worked with our suppliers to find a coffee pod solution that customers can compost at home.
"Compostable coffee pods allow Coles to provide coffee-lovers a more sustainable solution, while still delivering a delicious quality brew."
Coles said that each of the suppliers from which the retailer sources its Urban Coffee Culture beans is certified by the Rainforest Alliance.
The home compostable capsules were developed in response to changes in consumer coffee-drinking habits due to the Covid-19 pandemic.
Over the past two years, Coles has recorded a 30% increase in coffee pod sales.
In September last year, the company launched a pilot programme to replace plastic tags on its own-brand bread products with cardboard alternatives.
Coles has pledged to make all its own-brand product packaging fully recyclable, reusable or compostable by 2025.
Last year, the retailer was ranked second out of 62 food retailers worldwide for sustainable business practices in the World Benchmarking Alliance's 2021 Food and Agriculture Benchmark.