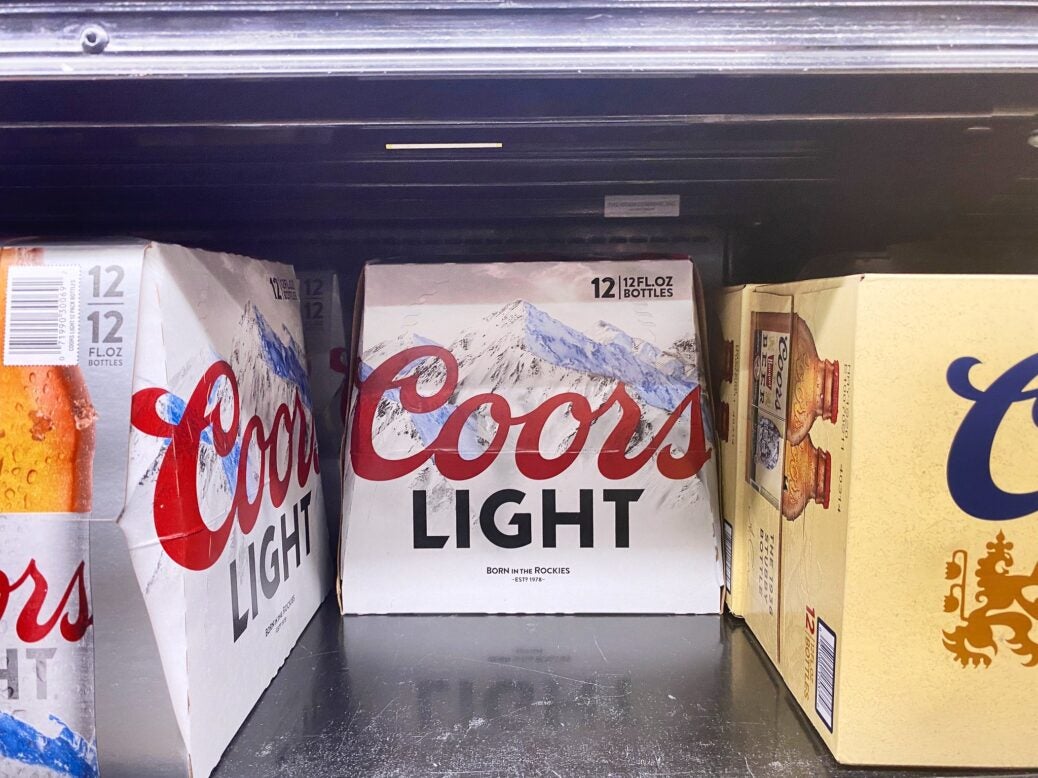 Coors Light, a beer brand owned by US-based beverage firm Molson Coors, has announced plans to remove six-pack plastic rings from its packaging in North America.
The brand plans to expand the packaging rollout to other countries in which Molson Coors has brewing operations.
Molson Coors plans to invest $85m to support Coors Light's transition to sustainable packaging.
This investment will allow the brand to switch to fully recyclable, sustainably sourced cardboard-wrap carriers later this year, as well as upgrade Molson Coors' packaging equipment.
The packaging equipment upgrade will allow all of Molson Coors' brands in North America to move to cardboard wrap carriers by the end of 2025.
This is expected to help the firm save 1.7 million pounds of plastic waste a year.
In Canada, Coors Light will begin transitioning from plastic rings to cardboard packaging next year. This transition is expected to be completed by the end of the year.
Later this year, the brand plans to support the Plastic Bank social enterprise in its efforts to prevent plastic from entering oceans.
Molson Coors CEO Gavin Hattersley said: "Our business, and Coors in particular, has a long history of using packaging innovation to protect our environment, and today we are building on that rich legacy.
"Just as Coors led the way by pioneering the recyclable aluminium can, Coors Light will lead the way by moving out of single-use plastic rings in North America."
The move will help Molson Coors reach its goal of making its packaging fully reusable, recyclable or compostable, as well as use at least 30% recycled content for its consumer-facing plastic packaging, by the end of 2025.
It comes after the company shifted to more sustainable plastic rings in Canada last year.
Last April, Molson Coors also launched a fully recyclable cardboard sleeve for its can multipacks.