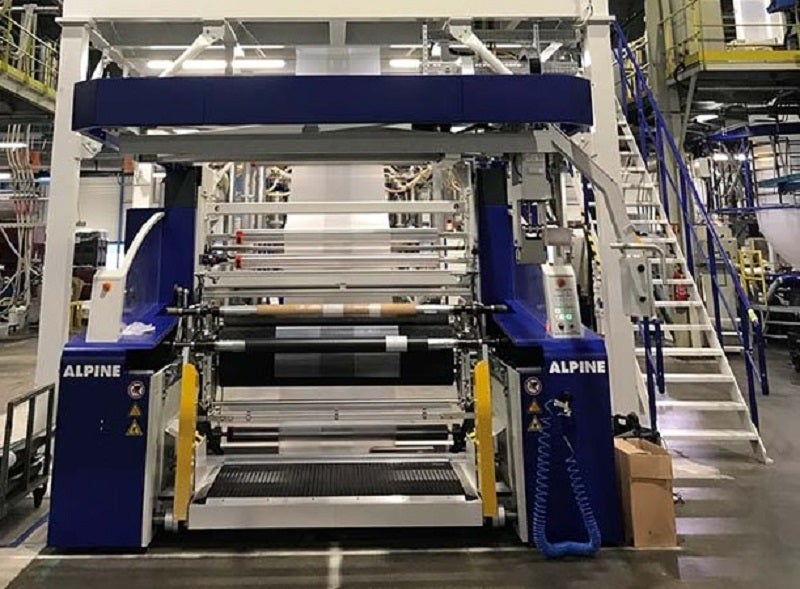 Austria-based sustainable packaging company Coveris is investing to modernise its facility in Montfaucon, France.
The firm recently acquired an extruder to bolster its machinery and production of shrink and stretch hoods for industrial applications.
The investment is intended to meet growing demand for recyclable and recycled flexible packaging materials.
Coveris' five-layer coextrusion technology extruder is designed to increase the plant's capacity for manufacturing shrink and stretch hoods, including recycled materials.
These recycled materials include post-consumer recycled (PCR) plastic and post-industrial recycled plastic.
In recent months, the Montfaucon facility has been redesigned to accommodate the new equipment.
The equipment allows Coveris to provide a standard or non-stick shrink hood with optimised thickness while incorporating recycled material of 50% or more.
In addition, with this advanced extruder, the company can offer a range of thin stretch hoods containing 30% recycled content.
The machine provides in-line printing, water-based ink with up to two colours on both sides, either continuous or registered, to help Coveris meet its customers' increasing communication requirements.
The company's new range of recyclable and recycled shrink hoods and stretch hoods are part of its aim of generating no waste at its sites.
Its facilities at Winsford, UK, and Kufstein, Austria, are also equipped to manufacture stretch hood films with recycled content.
Based in Vienna, Coveris develops solutions for the food, medical device, industrial and agricultural industries.
Earlier this month, the company introduced a range of lightweight stretch films containing 30% recycled content.
The company claims that the films are the thinnest recycled stretch films currently on the market. They are available in both hand and pre-stretch formats.
The films were developed at Coveris' Winford facility according to the company's circular manufacturing process, using recycled polythene from post-consumer waste streams.