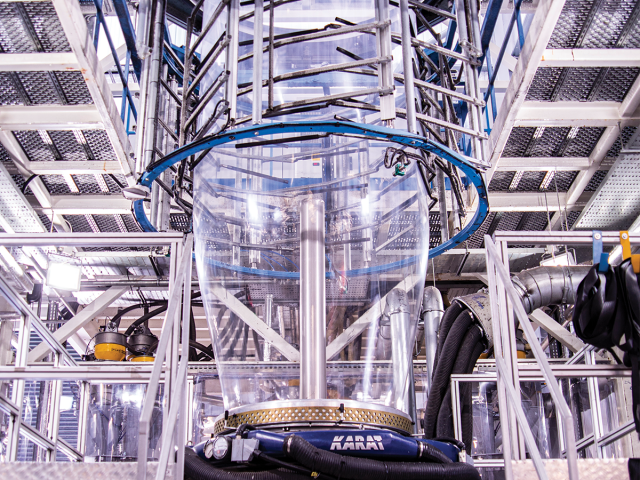 Austria-based sustainable packaging provider Coveris has introduced a range of lightweight stretch films containing 30% recycled content.
The company claims that the films are the thinnest recycled stretch films currently available. They are being offered in both hand and pre-stretch formats.
Coveris developed the low-gauge, high-performance films at its advanced extrusion facility and film science lab in Winsford, UK.
The films are made according to Coveris' circular manufacturing process using recycled polythene from post-consumer waste streams.
The company said that in addition to their recyclability, the films offer the same packing and transportation efficiencies as those of virgin materials.
They are part of Coveris' range of recycled products that aim to help the company meet its zero net waste target.
Coveris Winsford technical director Mike Richardson said: "Supporting our vision of NO WASTE and wider industry sustainable goals, the new solution offsets the need for virgin plastics whilst maintaining full recyclability, as well as being fully compliant with UK Plastics Packaging Tax legislation.
"This will allow our customers to take advantage of the benefits of efficient palletised transportation using plastic tertiary packaging without compromising their sustainability and circular economy goals."
Coveris has launched the films ahead of the introduction of the UK Plastic Packaging Tax, which is scheduled to come into force in April.
Under this regulation, all plastic packaging produced in or imported into the UK will need to contain at least 30% recycled content.
Companies failing to comply with the requirement will be made to pay a £200 ($271.56) tax for each tonne of non-compliant material.
Last month, Coveris partnered with British rice supplier Veetee to introduce fully recyclable rice packaging for supermarket chain Aldi.
The company has provided its fully recyclable MonoFlexE monomaterial polyethylene (PE) to PE laminate packaging for Aldi's own-brand Worldwide Foods 1kg basmati rice and 1kg brown rice stock-keeping units.