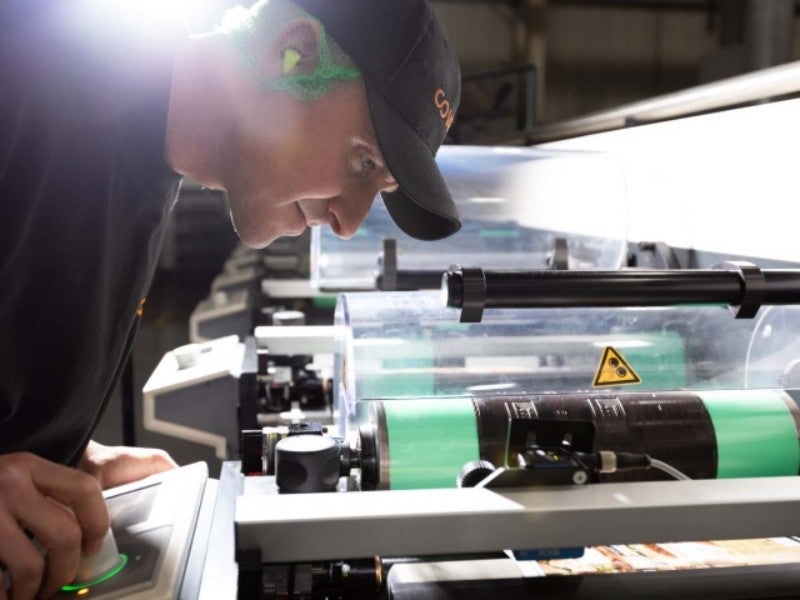 Austria-based sustainable packaging company Coveris has completed an 'advanced modernisation project' at its label facility in Cramlington, Northumberland, UK.
The two-year project involved investing more than £3m ($4.02m) in new technologies and additional recycling infrastructure at the facility.
Coveris installed three MPS flexo presses, four more ABG rewinders and a waste extraction system at the plant.
The company plans to upgrade its staff facilities early next year.
The project was intended to turn the site into a flagship facility for manufacturing self-adhesive labels.
The site is a twin facility consisting of the Colbourne Avenue plant and its sister site at Admiral Business Park.
Coveris Cramlington facility site manager Andy Hedley said: "As our biggest single investment in the site to date, this project is a truly transformational one for both the Cramlington plant and the wider Coveris labels business.
"Increased capacity and production flexibility not only enable us to better serve the needs of our customers in a more agile way, but also in a more sustainable way.
"Our new, more energy and resource-efficient operations in combination with waste reduction and recycling processes fully support our journey towards no waste across both our operations and our packaging."
The investment is intended to convert the Colborne plant into a facility that will serve fresh, chilled food and bakery goods.
It will also help Coveris distribute more work across its five UK label facilities.
Last year, the company invested £3.5m in Amberley Labels in Blandford.
Earlier this month, Coveris partnered with French pet food manufacturer Demavic to develop bags for its new therapeutic kibble range.
The company used its MonoFlexE polyethylene film to develop a quadroseal bag, which is available in two variants with maximum loads of between 3kg and 10kg.