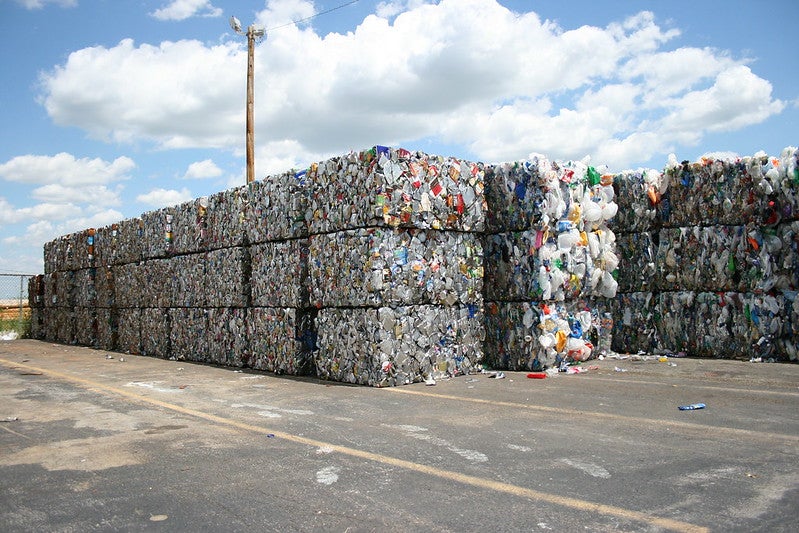 Circular Plastic Taskforce (CPT) has teamed up with US-based digital watermarking solution provider Digimarc in a 'first in North America' initiative to enhance sortation of flexible packaging in Canada.
As part of the collaboration, Digimarc and CPT will pilot Digimarc Recycle, a solution to optimise the sortation and recycling of plastic waste.
The partners will test the capability of specialised optical sorters at the Pellenc R&D Center in Pertuis, France, in the first part of the project.
The test is designed to adequately capture flexible packaging with digital watermarks in a controlled environment.
Next year, Digimarc and CPT will proceed with the second phase of the project to test the solution in a real-life environment, and at a much larger scale.
The partners will install specialised sorting equipment in sorting centres and recyclers in Quebec and Ontario to facilitate the project.
The project also aims to validate the efficiency of Digimarc Recycle in providing traceability of packaging.
Digimarc Corporation Business Development sustainability programme director Emily Stolarcyk said: "Digimarc's digital watermarks, a key component of Digimarc Recycle, have proven to be a truly innovative way to correctly identify each unique package.
"Connecting watermarks to an extensible database of product and packaging attributes ensures we can help enable a more circular economy now and in the future.
"This will benefit facilities and brands in meeting their recycling goals, in both the increase of volume and the purity of recycled material."
The partnership to pilot Digimarc Recycle marks the start of CPT's Phase II, which aims to improve the recycling of all plastic packaging within the growing Extended Producer Responsibility (EPR) environment in Quebec and Canada.
In January this year, Digimarc Corporation completed the previously announced acquisition of EVRYTHNG, a Product Cloud company based in London, UK.