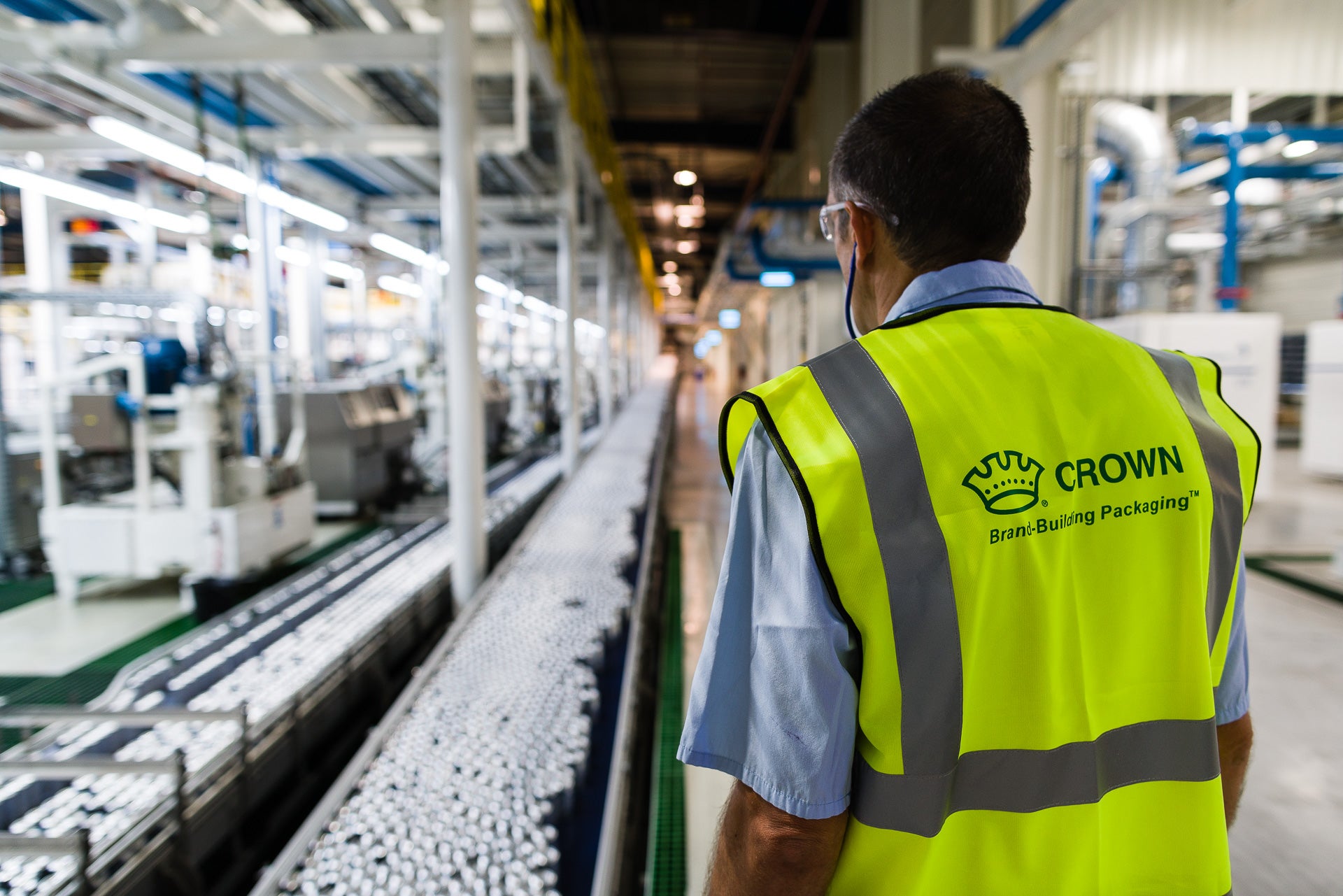 US-based metal packaging producer Crown Holdings has delivered net sales of $3.16bn in the first quarter (Q1) of the fiscal year 2022 (FY22).
This is an increase from $2.56bn recorded in the corresponding period of the prior year.
The growth in the company's Q1 sales was driven by increased sales of beverage unit volumes and the pass-through of higher material costs.
For the three months to 31 March, Crown's income from operations rose to $344m from $327m in Q1 2021.
Driven by improved profitability in its North American tinplate and can-making equipment businesses among other factors, the company's segment income grew from $369m in 2021 to $383m in Q1 2022.
The company's Q1 net income attributable to Crown Holdings was $216m against $211m in the prior year, while its reported diluted earnings per share (EPS) were $1.74 in Q1 2022, up from $1.57 a year earlier.
Crown president and CEO Timothy Donahue said: "Overall results for the Company during the first quarter were as anticipated.
"Strong performances in the North American Tinplate and can-making equipment businesses, combined with robust beverage can shipments in Vietnam, offset notable inflationary pressures in Europe and North America and transient market softness in Brazil.
"On 1 April, the inflation-recovery mechanisms built into our North American beverage can contracts commenced, which will allow us to begin to recoup many of the cost increases experienced over the past year."
For the second quarter, Crown expects its EPS to be between $2.00 and $2.10.
The company has forecast adjusted earnings of $8.00 to $8.20 for each share for the full year.
In a separate development, Crown has signed a definitive agreement to divest its Transit Packaging segment's Kiwiplan business.
Earlier this year, the company announced a commitment to increasing its US beverage can recycling rate to 70% by 2030 from the current target of 45%.