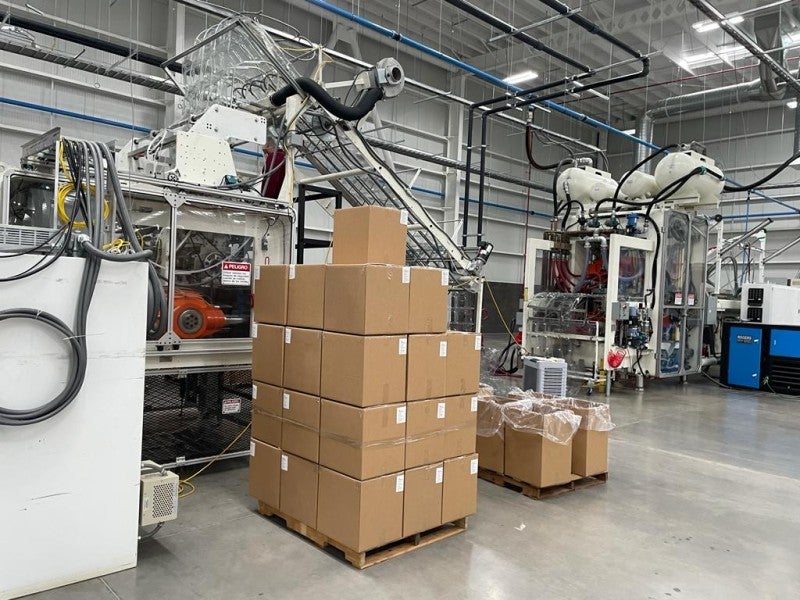 US-based thermoformed plastic packaging manufacturer Direct Pack has increased its North American production capacity by opening a facility in Mexicali, Mexico.
Named Direct Pack Baja, the plant was built and equipped over a period of ten months.
The 200,000ft² site will be used for polyethylene terephthalate (PET) solid-state polymerisation, sheet extrusion, thermoforming, automated labelling application, warehousing and distribution.
Since September, the facility has been producing thermoformed food packaging for supermarket, foodservice, growers and processor customers.
The company's own reclaiming and reprocessing plant, Direct Pack Recycling, will supply post-consumer recycled PET for the facility.
Direct Pack president Craig Snedden said: "As we continue to grow our operations, we remain focused and deeply committed to sustainability and innovation with full emphasis on 'Circularity' and an ultimate goal of making PET plastic an infinite resource.
"In the last 24 months, we have recycled and reused 36 million pounds of post-consumer recycled PET plastic thanks to the continuous operations across our manufacturing facilities."
Direct Pack Baja will be made operational over the next five months, during which time it will employ up to 80 people.
The facility will complement the company's other manufacturing facilities in the region, which are located in Sun Valley, California, Rockingham, North Carolina and Guadalajara, Mexico.
All these facilities are operating three-shift systems, which has increased the company's North American production capacity fourfold over the last two years.
Direct Pack Baja is intended to help the company meet the growing customer demand amid a 'challenging' supply chain environment.
The company works with material recovery facilities (MRFs) to collect used PET plastic clamshells and other packaging to be made into new packaging.
In July, the company increased the manufacturing capacity of its Rockingham facility, adding 56,000ft² of floor space and flexible manufacturing lines to the plant.