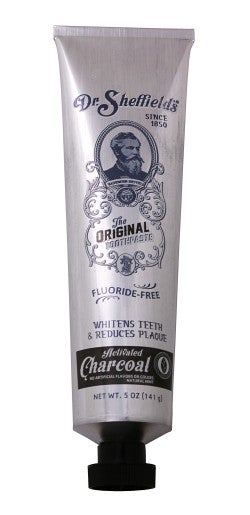 US-based pharmaceutical company Sheffield Pharmaceuticals has developed fully recyclable aluminium tubes for its Dr Sheffield's fluoride-free charcoal toothpaste products.
The company plans to use the metal tubes to package all nine of its cruelty-free, non-genetically modified organism (GMO) flavours of certified natural toothpaste.
The product will be switched to this packaging over the next several months.
As well as being infinitely recyclable, aluminium is said to maintain the product's original flavour and quality better than plastic.
More than 75% of the aluminium ever produced in the US is estimated to still be in circulation.
Dr Sheffield's toothpaste products comply with Natural Products Association standards and are free from synthetic detergents or foaming agents, as well as artificial colours, flavours and sweeteners.
Sheffield Pharmaceuticals CEO Jeffrey Davis said: "We researched a host of new packaging options to find the one that matches our high standards of sustainability and quality.
"Our research determined that aluminium was the clearest choice versus other options like plastic, which often ends up in landfills or, worse, in the oceans.
"As a result, we made a significant investment into modern automated packaging equipment to allow us to manufacture toothpaste packaged in aluminium tubes at high speeds.
"Although recyclable plastic tubes are certainly a more cost-effective option, plastic recycling has been a failure and a recyclable plastic tube is less effective at preserving the quality of our product."
In May, UK-based consumer goods company Unilever announced plans to switch its entire toothpaste portfolio to recyclable tubes by 2025.
The company will use packaging consisting mostly of high-density polyethylene (HDPE) instead of aluminium.
The packaging design has been approved by RecyClass, a cross-industry initiative that sets European recyclability standards, as well as laboratories in Asia and North America.