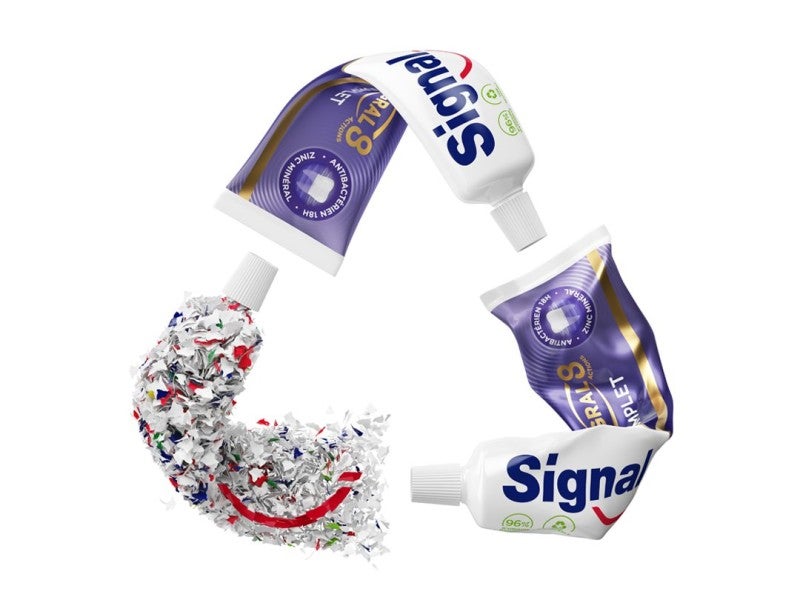 UK-based consumer goods company Unilever has announced plans to switch their entire toothpaste portfolio to recyclable tubes by 2025.
The company said the recyclable tubes are the result of four years of research and development work.
Unilever brands such as Signal, Pepsodent and Closeup have established partnerships with various packaging manufacturers, including EPL, Amcor, Huhtamaki and Dai Nippon Indonesia (DNPI).
The new packaging uses 220-micron materials consisting mostly of high-density polyethylene (HDPE), as opposed to the aluminium and plastic used by traditional tubes.
Unilever secured design approval from RecyClass, a cross-industry initiative that sets the recyclability standard for Europe, as well as laboratories in Asia and North America.
Later in the year, Unilever will introduce the new tubes in France and India's oral care markets.
The company's French oral care brand, Signal, will initially launch the packaging across its largest range, Integral 8.
Unilever Global skin cleansing and oral care executive vice-president Samir Singh said: "Plastic pollution is undoubtedly one of the biggest environmental challenges of our time. We can see its impact on our planet every day, including the billions of toothpaste tubes dumped into landfills every year.
"That's why I'm proud of this latest packaging innovation, which will see our entire toothpaste portfolio shift to recyclable tubes by 2025. It's been a long and challenging journey to get to this point, but we hope this transformation will inspire the wider industry to also make the change."
The oral care brands are also working on reducing the use of virgin plastic and plan to use more post-consumer recycled plastic in their recyclable tubes by 2022.
Unilever is also focusing on the collection and recycling of the new tube. In France, customers can dispose of the tubes in home recycling bins.
Last week, GSK Consumer Healthcare (GSKCH) partnered with global packaging suppliers Albea and EPL Global to introduce fully recyclable toothpaste tubes across its oral health brands.