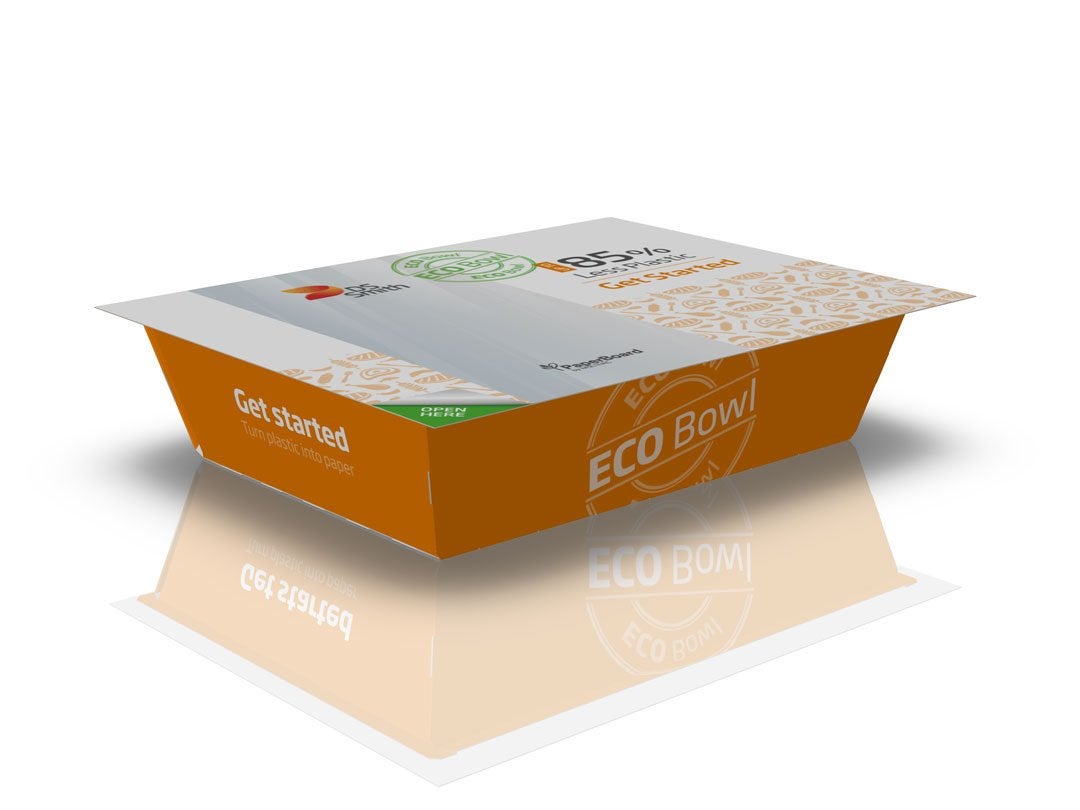 UK-based consumer packaging specialist DS Smith and packaging service provider Multivac have partnered to create modified atmosphere packaging (MAP) solution ECO Bowl.
ECO Bowl is a sustainable alternative to plastic packaging for frozen, chilled, and ambient food, according to the DS Smith website. It consists of a corrugated cardboard tray and an easily removable plastic skin and lid film. The product is claimed to reduce plastic by 85%, with the tray using renewable fibres based on 100% recycled materials and can be recycled again, thus promoting a circular economy.
The product was developed by DS Smith and designed to run on Multivac's thermoforming packaging machinery. ECO Bowl was tested by German meat alternative company Amidori at the end of 2019.
What is Modified Atmosphere Packaging?
MAP extends the shelf life of fresh food products. It does this by using technology to substitute the atmosphere inside packaged food with other gases, making it so that the food is not subjected to high respiration.
DS Smith claims that the film used in the ECO Bowl, while being environmentally-friendly, provides an excellent barrier that "guarantees equal shelf life when compared with conventional MAP packaging for fresh food, or even improve it."
Response from DS Smith and Multivac
DS Smith sales, marketing, and innovation director of packaging Marc Chiron said: "We're thrilled to see the success Amidori is having with ECO Bowl and this is a great example of the benefits that customers can reap when they choose to implement this new generation of packaging innovations into their supply chains.
"The innovation behind ECO Bowl demonstrates the strides DS Smith is taking to encourage greater sustainability within the retail landscape, and through our partnership with Multivac, we are committed to driving the circular economy at greater scale."
Multivac vice president of partner products and consumables Bernd Lasslop said: "We are constantly working on innovative solutions to reduce the number of packaging materials and on packaging concepts that meet the current requirements in terms of resource efficiency and recyclability. ECO Bowl is yet another example of these efforts."