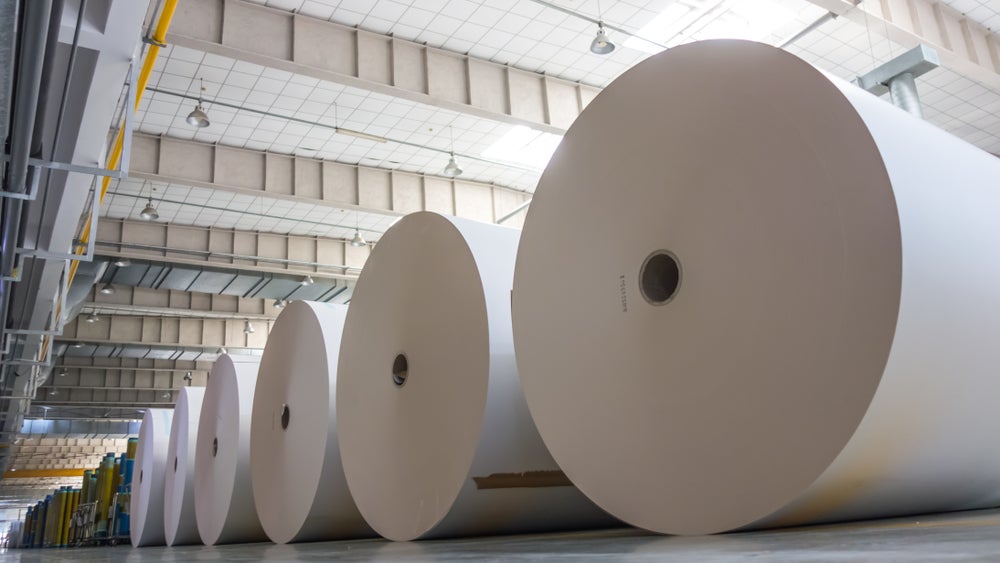 Today (27 March) Finnish developer of technologies Valmet announced it will supply multinational packaging company DS Smith paper Italia S.rl with a new containerboard machine to help improve its environmental footprint.
The new machine, which is scheduled for start-up in the middle of 2025, will be installed at DS Smith's Porcari (Lucca) site in Italy. The containerboard machine is said to have extensive packages of automation, services and industrial internet applications.
Valmet says that around 40% of all board produced in the world is made by Valmet machinery and it understands that containerboard-making to be an integrated process. The delivery to DS Smith will include a recycled linerboard-making line, the Valmet DNA automation system and the Valmet IQ quality management system.
Kari Räisänen, sales director, board and paper mills at Valmet, said: "Driven by increased demand in sustainable packaging solutions, the containerboard market is growing fast. Valmet as a market leader in innovative board-making technologies has developed a number of sustainable solutions to meet the market needs. Our unique offering, together with the production potential of the containerboard machine, were the decisive factors for DS Smith."
"We are pleased to be working with Valmet to install a new machine at our Porcari plant," said head of paper & recycling at DS Smith Niels Flierman. "Not only will the machine help us meet the demand for sustainable packaging innovation in Italy, but it will also help us to increase the plant's environmental performance by reducing CO2 emissions and specific water use per ton of paper produced."
In September last year, head of paper and recycling at DS Smith, Niels Flierman said that the machine upgrade follows DS Smith's consistent growth in Italy over the past decade and that it will allow the company to meet the demand for sustainable packaging innovation.
"The fibre-based packaging market will continue to grow significantly in the coming years and we are pleased to play our part in helping many of DS Smith's customers transition to a circular economy," said Flierman.This move is the latest of the technological developments seen within DS Smith's operations. Earlier this month, Packaging Gateway reported on DS Smith's investment in advanced post-digital production technology at its factory in Cambridge, UK, to advance its high-end 3D corrugated display capabilities.