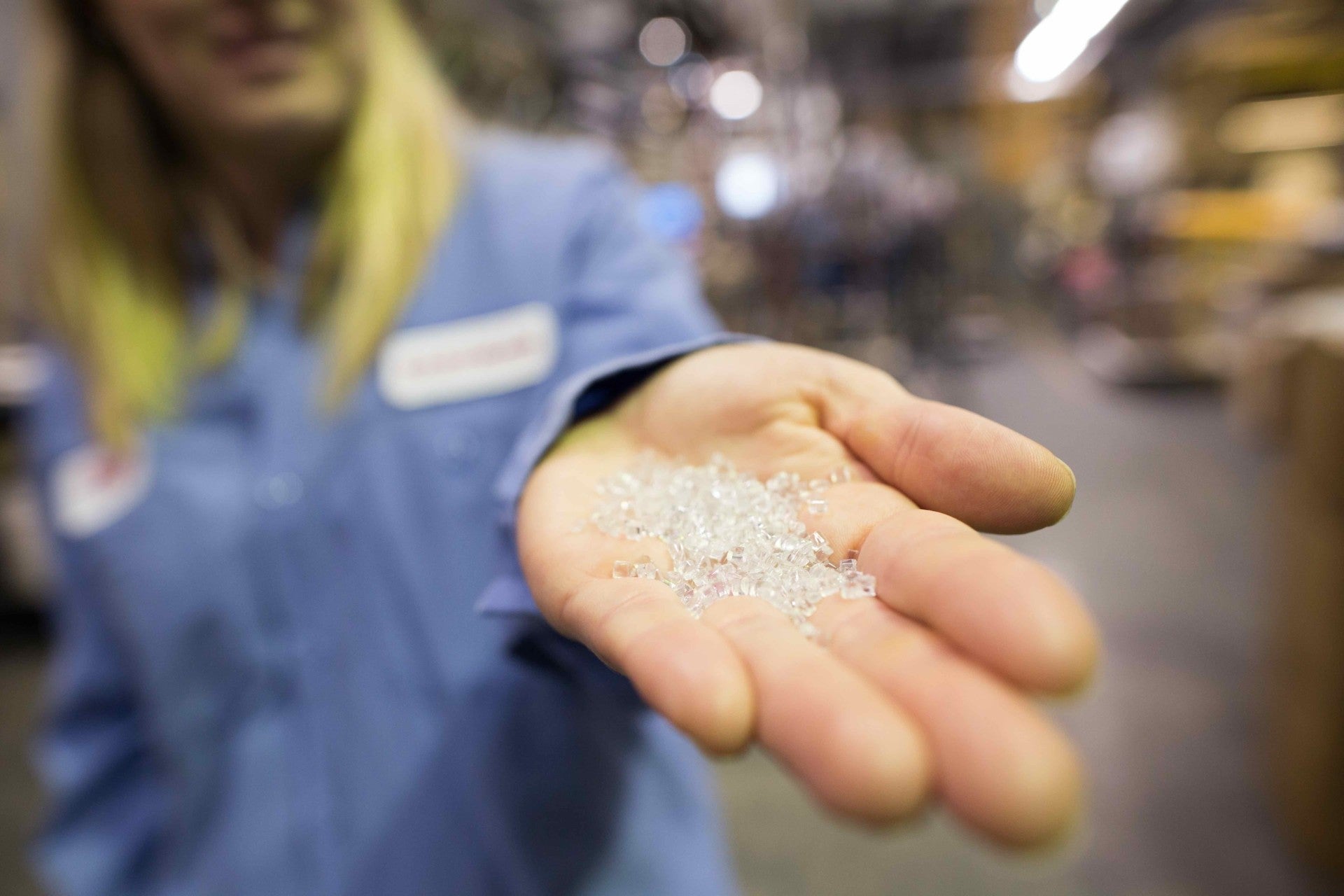 US-based speciality material company Eastman and French President Emmanuel Macron have announced a $1bn investment in a molecular recycling facility in France.
The multi-phase project consists of a unit to prepare mixed plastic waste for processing and a methanolysis unit to depolymerise the waste.
It will also include polymer lines that will produce high-quality materials for use in speciality, packaging and textile applications.
To support France's circular economy, Eastman will also develop an innovation centre for molecular recycling.
Scheduled to begin operations in 2025, the facility will use Eastman's polyester renewal technology to process up to 160,000t of hard-to-recycle plastic waste a year.
Once operational, both the plant and the innovation will create jobs for around 350 people, as well as another 1,500 indirect jobs in recycling, energy and infrastructure.
Eastman board chair and CEO Mark Costa said: "The investment in France is a significant step forward in Eastman's strategy to accelerate a circular economy globally.
"Eastman is proud to partner with the French government to actively contribute to France's and the EU's bold commitments.
"The announcement today has been made possible thanks to the support of President Macron, the French government and its agency, Business France, who have worked with impressive urgency to enable and incentivise this large and complex project."
French Ecological Transition Minister Barbara Pompili said: "Accelerating the transition to a circular economy is one of the main challenges in the years to come.
"Eastman's substantial investment in France demonstrates our country's willingness to embrace innovative technologies that will help us achieve our ecological and economic ambitions by revolutionising our country's plastics recycling capacities."
Last month, Eastman was selected by South Korean beauty group Amorepacific to design sustainable packaging solutions for Amorepacific's products.
The company will develop packaging materials using its molecular recycling technologies to help Amorepacific meet its sustainability goals.