Hong Kong EPD holds consultation on plastic tableware regulations
The two-month public consultation is due to conclude on 8 September.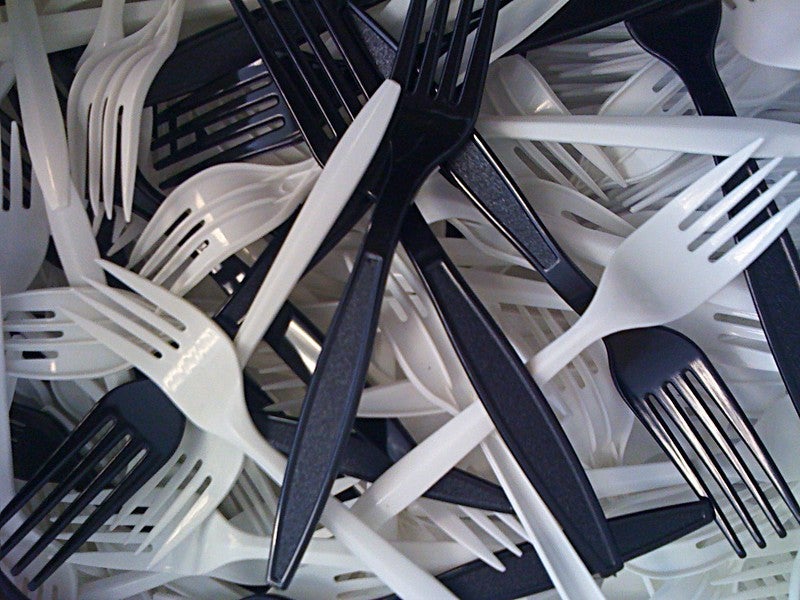 Hong Kong's Environmental Protection Department (EPD) has launched a two-month public consultation on the Scheme on Regulation of Disposable Plastic Tableware.
The scheme aims to reduce the use of items such as expanded polystyrene (EPS) tableware, straws, stirrers, forks, knives, spoons, plates, cups, cup lids, food bowls, boxes and container lids.
The scheme would initially ban catering businesses from providing EPS tableware to customers, as well as the local sale of disposable EPS tableware. This is intended to protect the environment and human health by reducing plastic pollution.
The ongoing public consultation is due to end on 8 September.
An EPD spokesperson said: "The newly announced Waste Blueprint for Hong Kong 2035 proposes to strive towards achieving waste-free seas, whereas eliminating plastic at its source is the most fundamental way to prevent plastic waste from entering the marine environment.

"Facing the imminent problems of marine plastic pollution and climate change, places around the world have been committed to discouraging the use of single-use plastic products, including disposable plastic tableware and exploring the use of alternatives.
"As a coastal city, Hong Kong shall not ignore the issue and has to pay extra attention to the problem of plastic pollution and its impact on the environment."
The scheme also proposes that the regulation of non-EPS disposable plastic tableware be carried out in two phases.
The first phase would include banning all types of disposable plastic tableware from catering premises to customers for eat-in services but allowing them to be provided for takeaway services.
The second phase would ban these items from takeaway services in a similar way to their being banned for dine-in services.
Earlier this year, the EPD held a public consultation on the Producer Responsibility Scheme on Plastic Beverage Containers (PPRS), part of the government's Waste Blueprint for Hong Kong 2035.