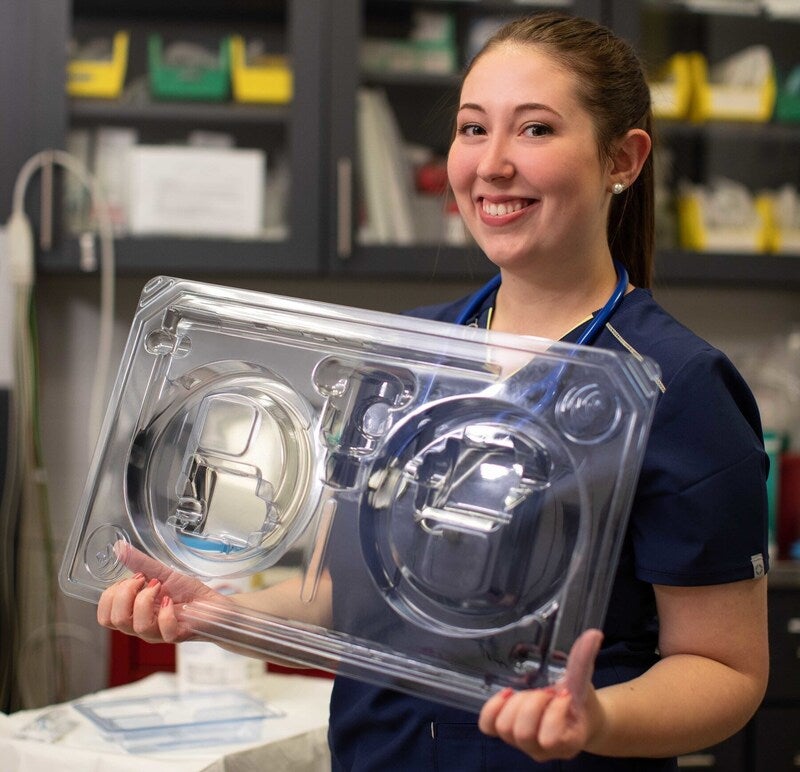 US-based medical technology company Ethicon, owned by Johnson & Johnson, has signed an agreement with speciality material provider EastMan to source Eastman Renew materials for its medical device sterile-barrier packaging.
As part of the agreement, powered by Eastman's molecular recycling technologies, Ethicon will use Eastar Renew 6763 copolyester.
This will make it the first healthcare company to use medical-grade Eastman Renew materials in its product packaging.
In a statement, Eastman said: "This is an important first step toward achieving circularity for healthcare packaging.
"Strategic collaborations like this will help drive change in the industry, leveraging molecular recycling to increase recycling rates and catalyse a circular economy for healthcare."
Eastar Renew 6763 is claimed to offer comparable performance, safety and durability to the Eastar 6763 copolyester.
The only difference between the two products is that by sourcing Eastar Renew, companies can certify that plastic waste is being diverted from landfills to create new packaging.
Ethicon's deal with Eastman aims to divert an equivalent volume of waste to 25% of the weight of all the packaging it generates, with the potential to increase this to 50% by the end of next year.
This sustainability goal is supported by the International Sustainability & Carbon Certification's (ISCC) PLUS certification, which Ethicon has received.
Eastman plastics division president Scott Ballard said: "The companies worked closely to chart a path toward creating a more circular future for packaging of medical devices, driving landfill diversion and reducing carbon emissions.
"With our molecular recycling technologies, we can improve the sustainability of products that have been the hallmark of safety and performance in healthcare for decades."
Eastman's molecular recycling technologies degrade waste to its molecular building blocks so it can be reused in high-performance polymers suitable for the medical industry.
Earlier this year, Eastman and French President Emmanuel Macron announced a $1bn investment in a molecular recycling facility in France.