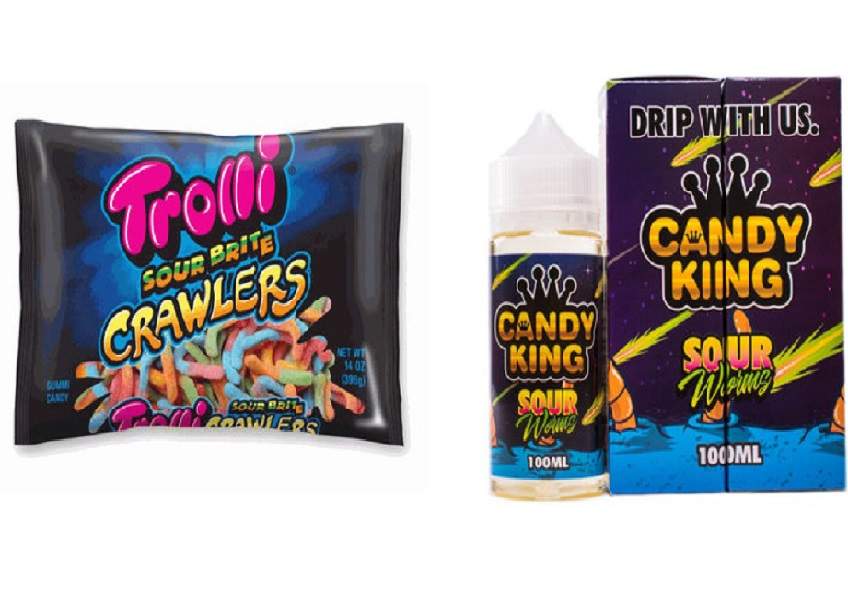 The US Food and Drug Administration (FDA) has sent four new warnings to manufacturers and retailers for the sale of liquids used in e-cigarettes that contain a misleading label resembling kid-friendly food products such as juices and cereal.
The news comes about a week after the FDA and the Federal Trade Commission (FTC) issued warnings to 13 major manufacturers in the US, urging them to redesign their packaging, which they argue could threaten the health of youths.
Companies including Frank 'N' Vape, which resembles the packaging of Franken Berry cereal and Chill Purple Grape, whose packaging resembles a grape soda can, have become the latest target of the FDA's fight.
FDA Commissioner Scott Gottlieb said: "Companies putting children at risk or enticing youth use are on notice. If you target kids, then we're going to target you.
"These tactics also hurt the e-cigarette industry and those seeking to quit smoking. Efforts to encourage the innovation of novel and potentially less harmful products such as e-cigarettes for currently addicted adult smokers will be severely undermined if bad actors put youth at risk in this fashion."
The latest figures from 2016 show that over two million middle and high school students described themselves as e-cigarette smokers, with use among youngsters thought to have increased by 900% between 2011 and 2015.
According to a survey conducted by the John Hopkins School of Public Health, 81% of minors who vape claimed the primary reason for doing so is the availability of 'appealing vaping flavours'.
The FDA is expecting responses from the warned manufacturers within the next 15 days explaining how they intend to address the issue.
The move is the result of an investigation launched by the FDA in late 2017, which looked at the differences and similarities between labelling on tobacco products and food products, particularly those that are appealing to children.