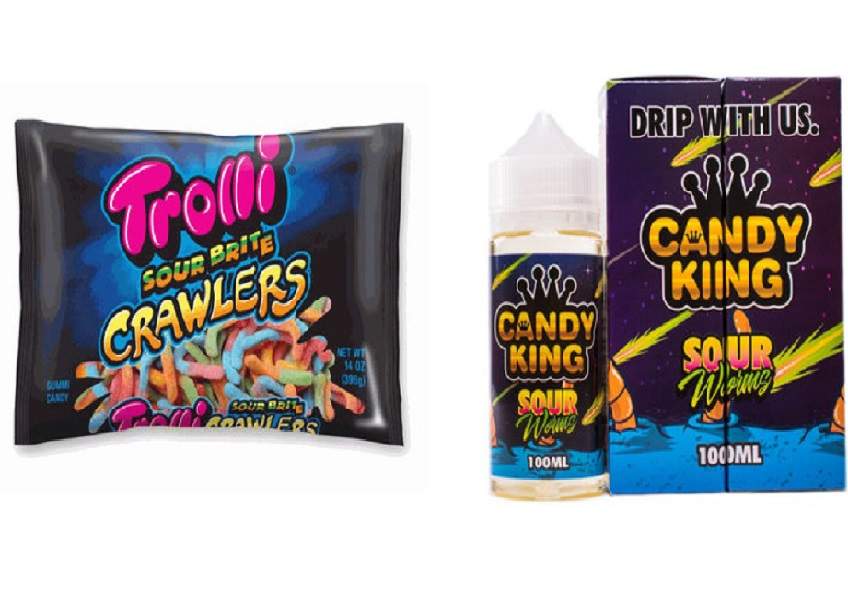 The US Food and Drug Administration (FDA) and the Federal Trade Commission (FTC) have issued warnings to 13 companies producing vaping liquids and urged them to change the child-friendly and misleading labels used in their packaging, in a bid to reduce tobacco sales to minors.
According to the FDA, the packaging used by these firms resembles that of juice boxes, candy or cookies. The regulator said in a statement on Tuesday that the rise in popularity of electronic nicotine devices, which often use nicotine-containing 'e-liquids', coincides with an increase in patients at poison control centres and emergency rooms due to e-liquid poisoning.
FDA Commissioner Scott Gottlieb said in a statement: "No tobacco products should be marketed in a way that endangers kids—especially by using imagery that misleads them into thinking the products are things they'd eat or drink."
The regulator previously attempted to cut down nicotine and tobacco addiction through several initiatives such as imposing a maximum level of nicotine in tobacco products. Six of the warnings issued by the FDA concerned a dual violation, the illegal sale of the products to minors online and the misleading packaging.
"It takes a very small amount of these e-liquids, in some cases less than half a teaspoon … to (have) a fatal effect for a kid and even less than that to make them very, very sick," an FDA executive recently told reporters.
Among the packaging mentioned by the regulator are 'One Mad Hit Juice Box', a product that looks like kids' apple juice boxes, and 'V'Nilla Cookies & Milk', which resembles packaging for cookies.
Earlier last week, the FDA sent 40 warning letters to companies selling tobacco products to minors, particularly addressing to US vaping producer Juul Labs Inc.
Juul Labs CEO Kevin Burns said in a statement that the company planned on 'supporting state and federal efforts to raise the legal age of purchase for tobacco products to 21 and an initial $30m investment over the next three years dedicated to independent research, youth and parent education, and community engagement.'
FTC acting chairman Maureen K. Ohlhausen said: "Protecting young children from unwarranted health and safety risks is one of our highest priorities. Nicotine is highly toxic, and these letters make clear that marketing methods that put kids at risk of nicotine poisoning are unacceptable."