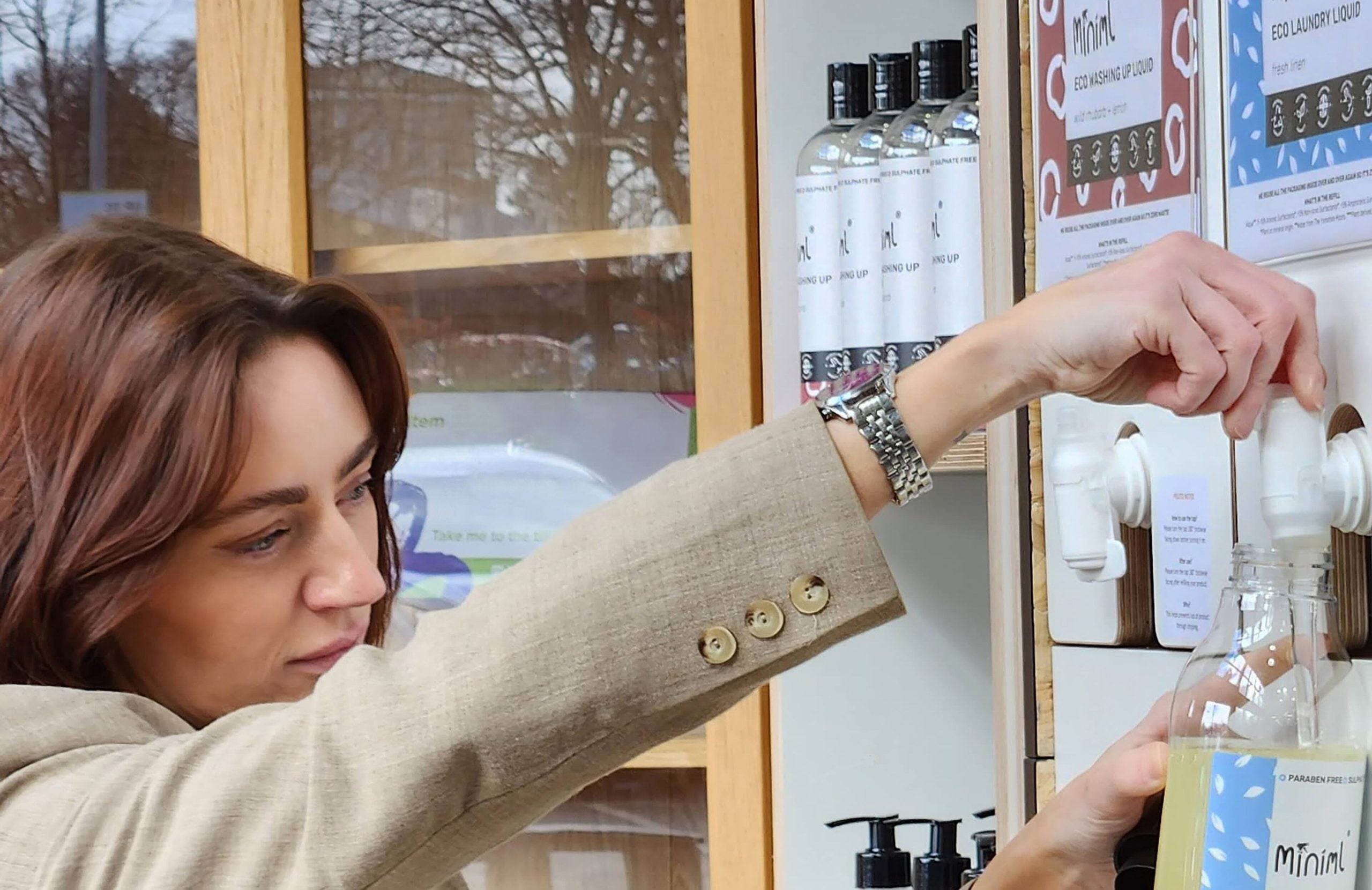 UK-based sustainable chemical manufacturer The Friendly Chemical Company (FCC) has launched a new refill station concept for its ethical household and personal care products brand, Miniml.
Working with Fenton Packaging Solutions and distribution partner Acopia, the refill stations have been launched at the Air Ambulance Hanger Superstore in Melton Mowbray and the Barnardo's Superstore in Sutton Coldfield.
FCC co-founder Scott Rudd commented: "Fenton helped us develop a sustainable refill solution, which does away with the traditional rigid plastic jerry cans used in the sector. They are replaced with a reusable packaging format that we can then reuse and reduce our carbon impact by shipping the flat packaging back to us when they are empty rather than the bulky rigid containers."
Fenton Packaging Solutions sales development director Chris Warren added: "The bags we supply at the start point are 10% of the weight of the equivalent plastic jerrycan, so that's an immediate 90% saving in plastic weight. In addition, the bags can be washed and reused multiple times and then upcycled while the boxes can also be reused or upcycled."
Compared to using rigid plastic jerry cans, each Miniml refill system reportedly saves 100% of plastic as the containers are reused.
Leeds-based Fenton Packaging Solutions was founded in 1945 and specialises in stocking and distributing a wide range of containers for industry sectors, including food, beverage, pharmaceuticals and chemicals..
The Friendly Chemical Company is based in North Yorkshire and owns Miniml and Good Human, brands that are both focused on refillable personal care products.
In a recent GlobalData webinar, associate analyst Saad Farooq emphasised the importance of refillable products, stating: "Companies need to comply with regulations and offer refillable packaging options to remain competitive."