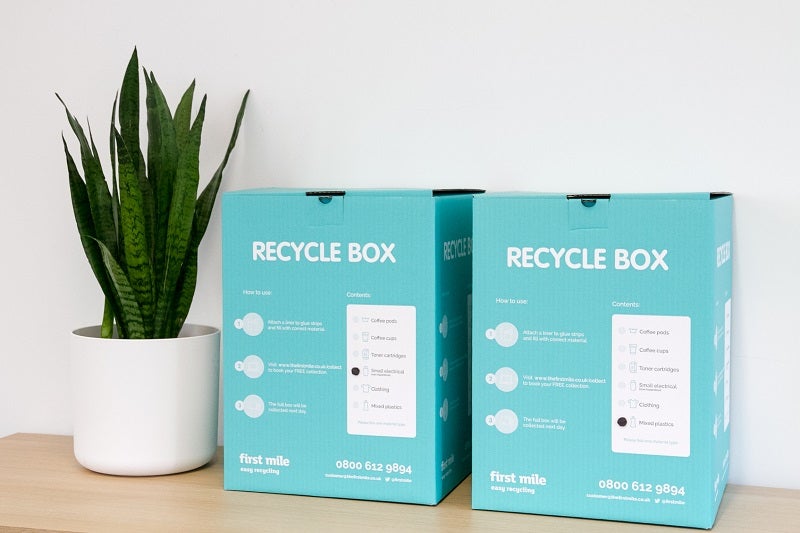 UK recycling company First Mile has launched RecyleBox – a recycling service for wine corks and long-life food and drink cartons.
First Mile said that RecycleBox offers UK businesses and consumers a low-cost courier service that will allow them to correctly dispose of their hard-to-recycle items.
Wine, champagne and sparkling wine corks are 100% natural and biodegradable. But their tightly-packed and naturally impermeable properties mean that they will not easily break down in landfill or home composting.
To use the service, customers can order a RecycleBox from First Mile or use their own cardboard box and then book a £10 courier collection service once the box is at capacity.
All corks collected are either re-used or granulated and re-manufactured into new products, such as cork tiles and cork flooring.
The cartons are sent to the UK's only dedicated beverage carton recycling facility to be separated to make coreboard – a material often used in food packaging.
First Mile founder and CEO Bruce Bratley said: "We're really excited by the new addition of corks and cartons to our suite of RecycleBox material streams.  It's the perfect opportunity to raise a guilt-free toast to our planet and make new commitments to be more sustainable in 2020, as RecycleBox continues to make it easier for everyone to maximise their recycling efforts."
Companies continue to improve carton sustainability
Long-life food and drink cartons – such as those used for UHT milk, chilled soups and fruit juice – are made from layers of plastic, paper and aluminium.
Many of these cartons have on-pack messages that claim that they are widely recyclable but in order to be recycled, the materials must be separated. Due to this, very few processors are set up to correctly recycle long-life cartons – with many ending up in general waste – resulting in either landfill or incineration.
In addition to its corks and cartons RecycleBox service, First Mile revealed that it is also trialling a carton kerbside recycling service for businesses.
Last month, corrugated packaging company Smurfit Kappa announced plans to open a full beverage carton recycling plant in the Netherlands. The plant will be equipped with technology to quickly separate and sort drinks carton materials, allowing for the materials to be development into new products.
Earlier this year, Scandinavian dairy producer Arla announced plans to use renewable wood-based bioplastic for its gable-top paperboard cartons. The raw material used for the cartons is a development by Finnish forest-based bioindustry company UPM and can be recycled with cardboard.