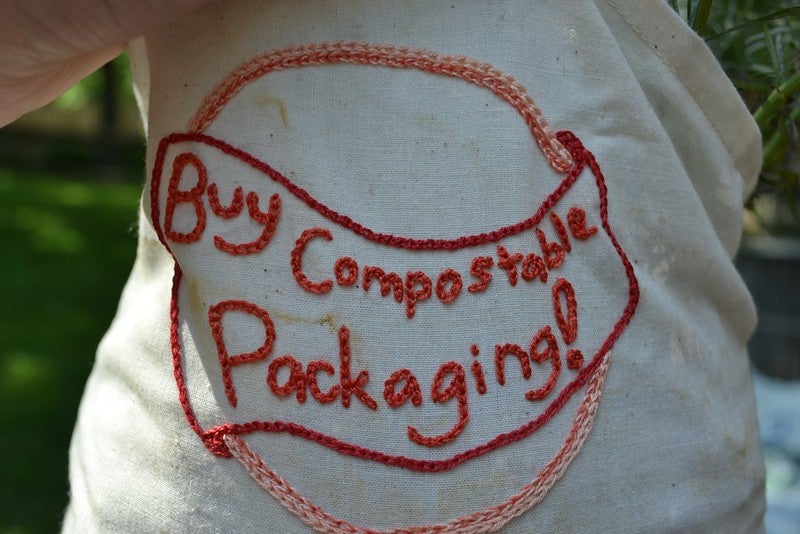 UK recycling company First Mile and plant-based packaging solution provider Decent Packaging have partnered to enhance compostable packaging recycling in the UK.
As part of the partnership, compostable packaging waste from Decent Packaging's customers in London will be collected by First Mile, who will recycle and transform it into nutrient-rich fertiliser.
The move is part of First Mile's compostable packaging recycling service launched in May 2019.
First Mile founder and CEO Bruce Bratley said: "As a nation, we are becoming increasingly environmentally aware and the appetite for more sustainable products such as compostable packaging is on the rise. This in itself is great news, but it is a futile exercise if these items are not properly processed at the end of their useable life to provide any environmental benefits."
"Working with Decent Packaging means that the positive sustainability intentions of those companies investing in the use of compostable packaging can be realised, making a positive impact on our environment and helping us all to work towards our zero-waste mission."
Based in Highbury, UK, First Mile aims to revolutionise waste and recycling for businesses.
In November 2019, First Mile launched RecyleBox, a recycling service for wine corks and long-life food and drink cartons. The service offers low-cost courier service to UK consumers and businesses that will allow them to correctly dispose of hard-to-recycle items.
Based in New Zealand, Decent Packaging develops packaging products such as coffee cups, straws, plates, cutlery and napkins using plants based materials.