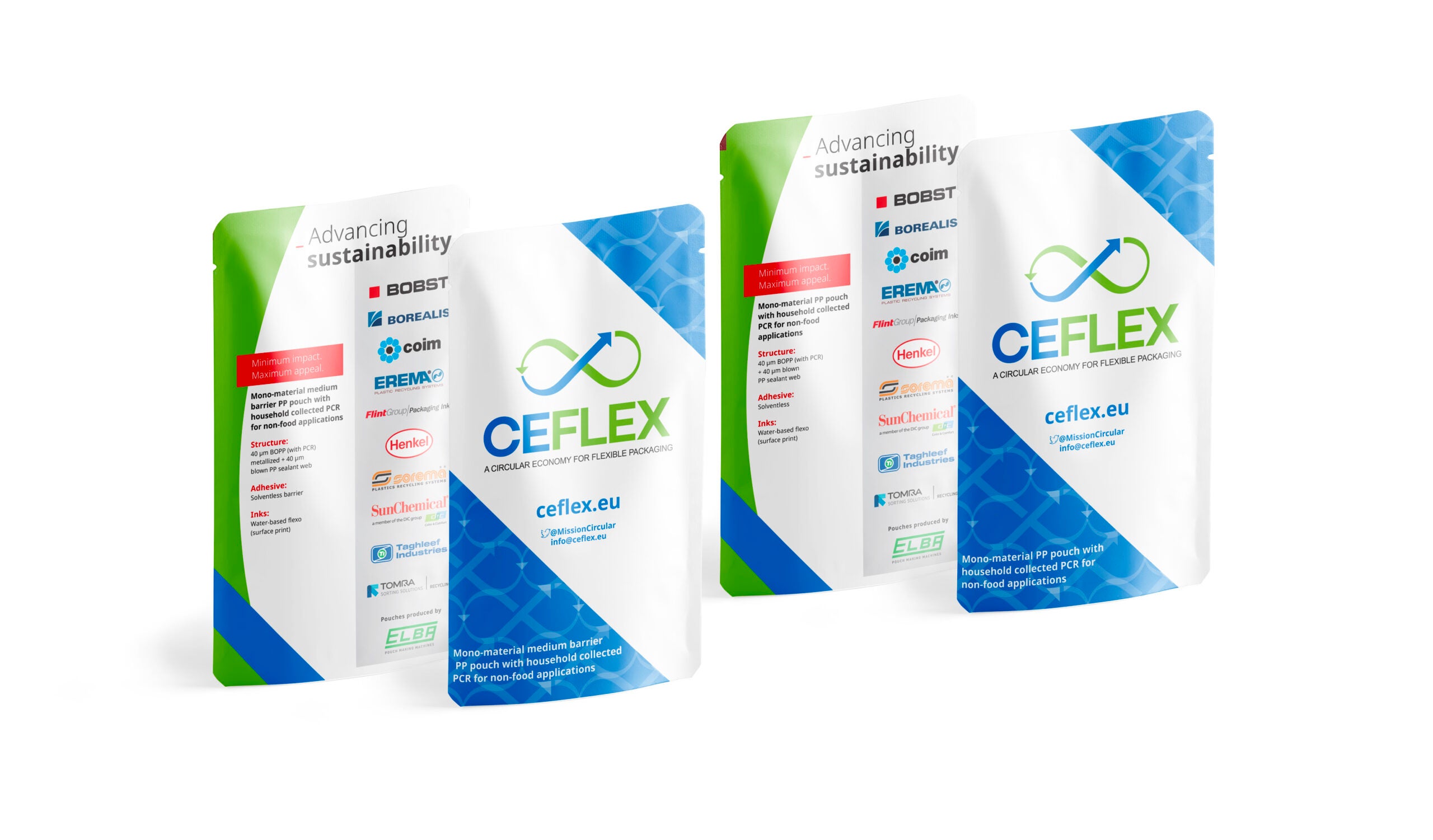 Luxembourg-based packaging and printing supplier Flint Group Packaging has offered its support to the CEFLEX Quality Recycling Project (QRP), which aims to increase recycling rates in consumer households across Europe.
Flint Group will be responsible for co-developing and trialling duplex laminated flexible packaging consisting of polypropylene recyclate (rPP) for the project.
Flint Group sustainability officer Matthew Rowland-Jones said: "Our team was delighted to provide the water-based inks and to add its expertise to the number of businesses supporting this important CEFLEX project.
"By co-developing and trialling an rPP substrate that is easy for printers and converters to work with, we are opening a more robust path for long-term growth."
The QRP is a collaboration of more than 180 organisations, associations and stakeholders across Europe.
The project aims to develop an rPP structure that does not impede the existing supply chain's printing and converting process.
Its goal is to address low consumer recycling rates and ultimately increase the amount of PP being recycled in non-food contact film applications.
Flint Group said the QRP has already made 'positive progress' in demonstrating the potential of a recycle-ready, mono-material substrate.
As part of the project, five semi-industrial trials have been conducted to examine the feasibility of printing on films made using rPP resin.
The trials found that post-consumer recyclate in the packaging structure did not restrict the printing or converting process of a monopolymer polypropylene duplex laminated barrier pouch in non-food applications.
The project's next stage involves developing an industrial-scale QRP waste processing plant, which is due to begin commercial operations next year.
In November last year, Flint Group Packaging launched a range of chlorine-free heat sealable coatings under the NexisCode brand in Europe.
The solvent-based coatings are sealable even against soft or hard aluminium, polyolefin and polyethylene terephthalate (PET) films, as well as several fully repulpable paper packaging structures.