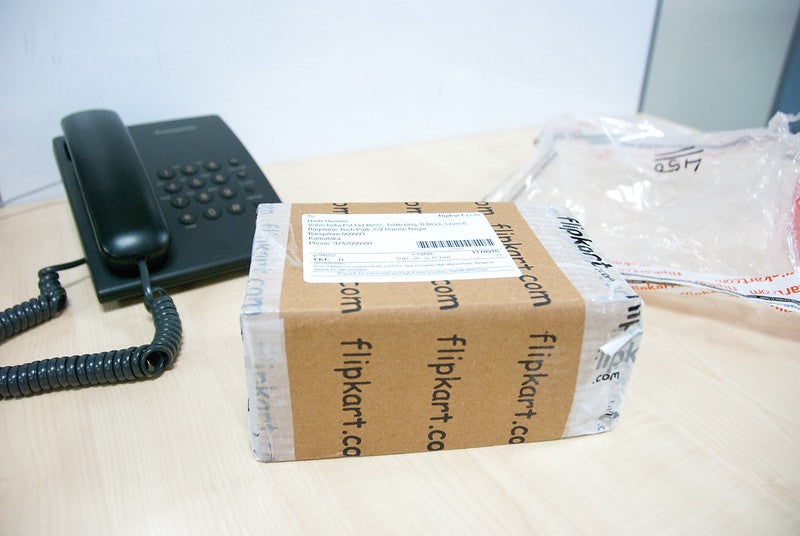 Indian e-commerce retailer Flipkart has eliminated single-use plastic packaging from use at its fulfilment centres in the country.
The Walmart-owned company has successfully delivered on its commitment to moving to plastic-free packaging in its own supply chain by this year.
Flipkart has so far launched several sustainable alternatives, including eco-friendly paper shreds, recycled paper bags, carton waste shredded material and two-ply toilet rolls, at the fulfilment centres.
The e-commerce retailer also complies with all Extended Producer Responsibility regulations and aims to ensure that, through its network of recyclers, it recycles the same amount of single-use plastic as it sends to consumers.
Flipkart senior vice-president and supply chain head Hemant Badri said: "At Flipkart, we place great emphasis on sustainable and responsible business practices.
"Moving towards fully single-use plastic elimination is one of the significant steps we have taken towards fulfilling our commitment to creating a sustainable ecosystem.
"We achieved this while navigating a tough year impacted by Covid and are proud that our teams kept the priorities in line.
"We are now focused on enabling our seller ecosystem to adopt sustainable packaging alternatives as well, and to create positive environmental and social impact across the entire supply chain."
Following this achievement, Flipkart will work closely with its suppliers to help them move towards plastic alternatives.
The retailer claims to be 'actively working with the ecosystem' to understand how it can help create a more circular economy for plastics so that the ecosystem can become more sustainable.
Through proactive interventions and guidance, Flipkart has reduced the amount of single-use plastic packaging in its seller fulfilments by 27%.
Last May, the retailer reduced the usage of plastic packaging in its own supply chain by around 50%.
Last June, Amazon India ended the use of all single-use plastic packaging at its fulfilment centres in the country.