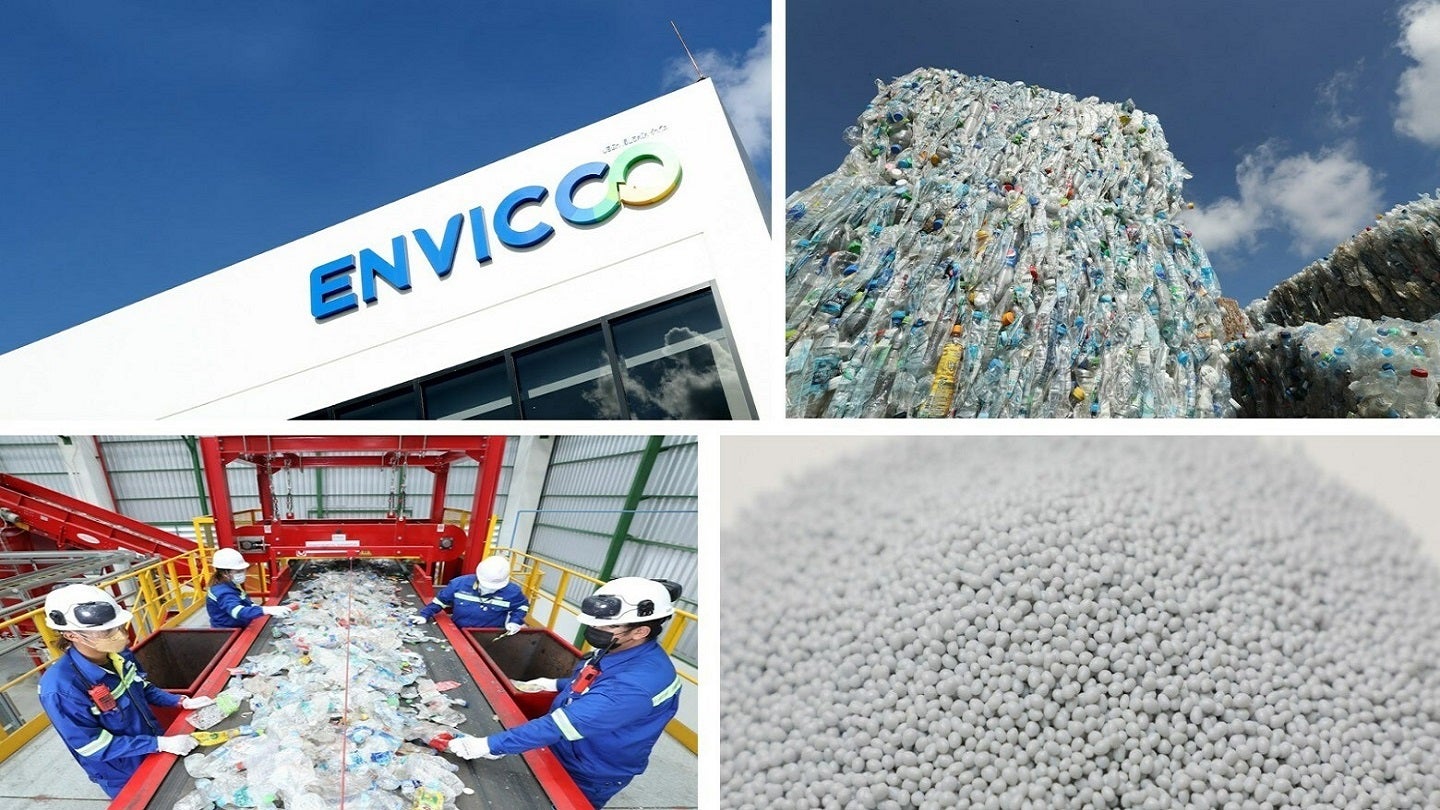 Thailand-based chemical firm PTT Global Chemical (GC) and Alpla Group have partnered to create new food-grade packaging from high-quality recycled plastic resins.
The partners will use 100% post-consumer recycled PET (PCR PET) plastic resins to develop packaging for the food and beverages market in Thailand.
The plastic resins are being produced under the InnoEco brand.
Envicco, the advanced recycling plant jointly owned by Alpla Group and GC, will produce the recycled plastic pallets.
Opened in September last year, Envicco can produce up to 45,000 tonnes of high-quality PCR PET and PCR HDPE (high-density polyethylene) plastic resins annually.
According to GC, InnoEco PCR PET is certified as suitable for use in the food and beverage industry by the Food and Drug Administration of the Ministry of Public Health.
Recycled plastic resins are now available for distribution to manufacturers both domestically and internationally.
GC CEO and president Dr Kongkrapan Intarajang said: "Once again, GC has received good news, as the Food and Drug Administration (FDA) of Thailand has certified that the PCR PET plastic resins produced by Envicco factory under the InnoEco brand are suitable for use in the food and beverage industry, as they meet international standards for food-grade plastic resins.
"Envicco had previously received certification from the US Food and Drug Administration. This recent certification from Thailand's FDA reinforces the quality of the PCR PET plastic resins, which are highly regarded for their exceptional purity, safety and lack of contaminated residue. As a result, consumers can be completely confident in their safe use."