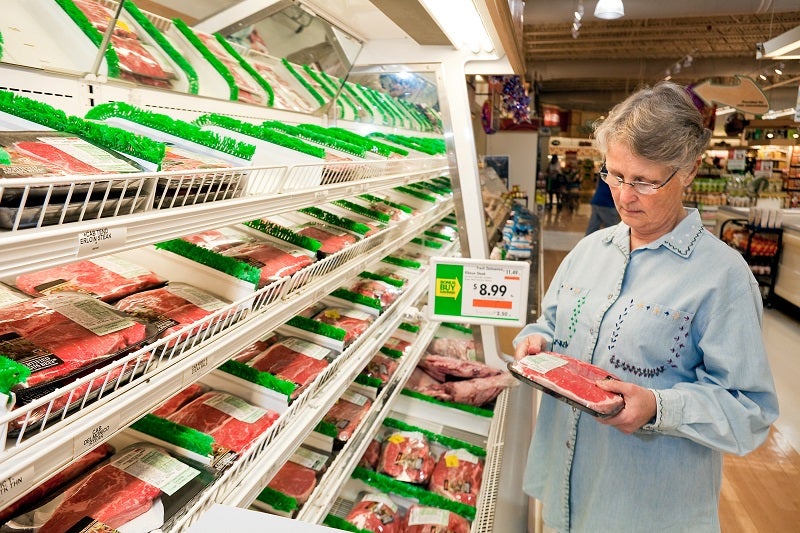 The global fresh meat packaging market is expected to hit $2.47bn by 2026 as the increasing demand for ready-to-eat goods brings new opportunities, according to a report by analytics, research and advisory services Transparency Market Research .
The report found that the global fresh meat packaging market was worth $1.92bn in 2015. The $2.47bn prediction is expected to be the result of 2.30% compound annual growth rate (CAGR) during 2016-2026. Vacuum skin packaging is expected to control this growth and lead the market with a 32% share of the overall revenues by the end of 2026.
In North America, fresh meat packaging is predicted to maintain its top position in the global market, with the region expected to account for 36% of the overall revenue during the forecast period. The increasing demand for chicken products, general standardisation in the packaging industry and product innovations will most likely push the market.
The report also found that the industry has seen a rise in overall revenue with the increasing importance of in-store promotions and consumer awareness. Growing consumer trends in convenience ready-to-eat products offer the opportunity for beef sales to rise, while sales of ready-to-cook chicken products are growing due to the affordability of the meat.
Key companies in the global fresh meat packaging market are also pushing the boundaries on competitors for a bigger share of the overall global revenues. Companies listed in the report are Bemis Company, Amcor , DuPont , Berry Plastic Group, Crown Holdings, Winpack and Sealed Air .