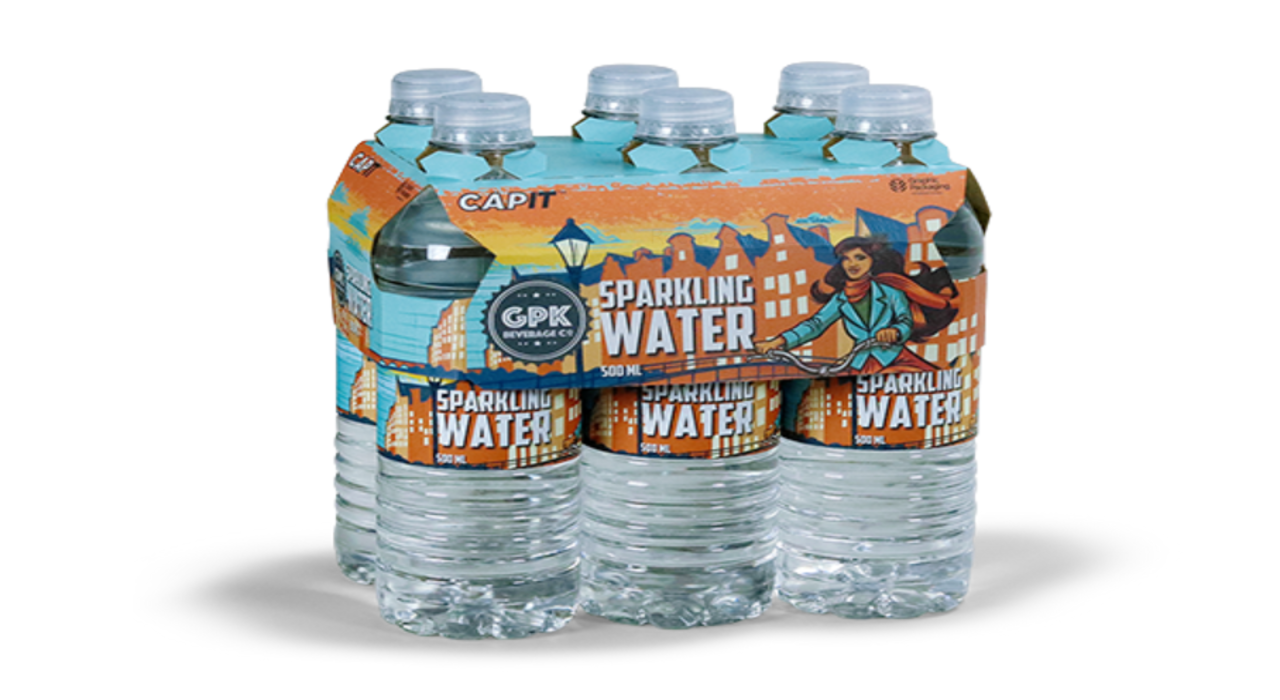 US-based commercial packaging company Graphic Packaging International (GPI) has launched a new recyclable paperboard packaging solution to help beverage brands meet their plastic reduction goals.
Named as Cap-It, the new clip with neck rings is designed for multipack polyethylene terephthalate (PET) or recycled (rPET) bottles.
The paperboard clip is made of renewable materials and serves as a sustainable alternative to traditional shrink wrap packaging.
GPI marketing and beverage new product development director Roxanne McSpadden said: "Graphic Packaging's wide range of sustainable paperboard beverage solutions work well with multiple can, glass bottle and PET bottle configurations.
"Cap-It is our latest innovation for PET bottles that replaces traditional plastic multipack solutions such as rings and shrink films.
"With Cap-It, customers are guaranteed a fully recyclable package that helps the circular economy by providing fibres that can circulate multiple times through the recycling chain and become new packaging."
The Cap-It clip uses a minimal amount of paperboard and ensures product branding can be seen in full from all angles.
The clip is currently being sold in Asia and brands are primarily using it to house four to eight-count bottles.
It will complement the company's award-winning KeelClip solution in helping customers reduce their environmental impact.
In its Sustainability Vision 2025, GPI committed to making all its products fully recyclable by 2025.
This week, the firm announced plans to make multiple machinery investments in several European and Australian locations.