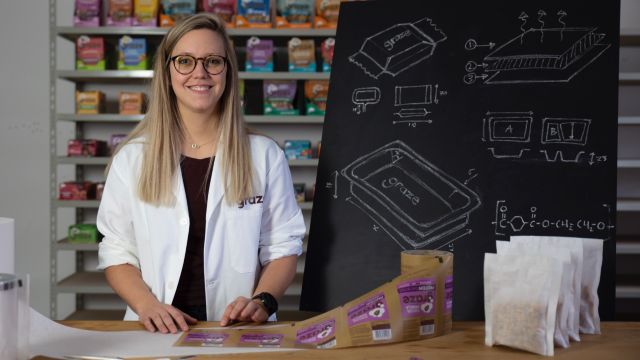 UK snack brand Graze plans to reduce plastic packaging by 80% over the next two years and to introduce paper-based punnet to replace plastic in its packaging.
Graze will trial the paper-based punnet with its direct-to-consumer customers and, if successful, it will be rolled out to retail markets in mid-2020. Graze Packaging Development Manager Charlotte Mannings told Packaging Technology: "One of the main benefits of our direct-to-consumer service is our access to rich, real-time data from our grazers which will enable us to incorporate their feedback into live development of the product before rolling out to the wider retail supply chain."
The brand uses the 100% recyclable plastic material polyethylene terephthalate (PET) in its packaging, a material commonly used to make plastic drinking bottles. Mannings said: "We currently use plastic in our packaging because it provides the right level of barrier protection to ensure our products stay fresh from our factory to consumers. However, we have listened to our grazers and are looking for a more sustainable alternative that is fully recyclable and plastic-free".
Graze worked with packaging manufacturers and material suppliers over the past year to find a sustainable solution to its packaging. The brand said that is was: "still refining the current prototype to ensure sufficient barrier protection to maintain the delicious, fresh taste of Graze's snacks – guaranteeing sustainability through the entire consumer experience, including minimising food waste," according to The Grocer.
The Graze website says: "Zero waste to landfill means all our rubbish goes to where it's of most use – paper to paper mills, plastic to be made into new packaging, and food waste to composting."
Graham Bosher founded Graze as a snack subscription service in 2007 and Unilever acquired it in 2019 as part of Unilever's goal to boost its presence in the growing healthy snacking and out-of-home markets.