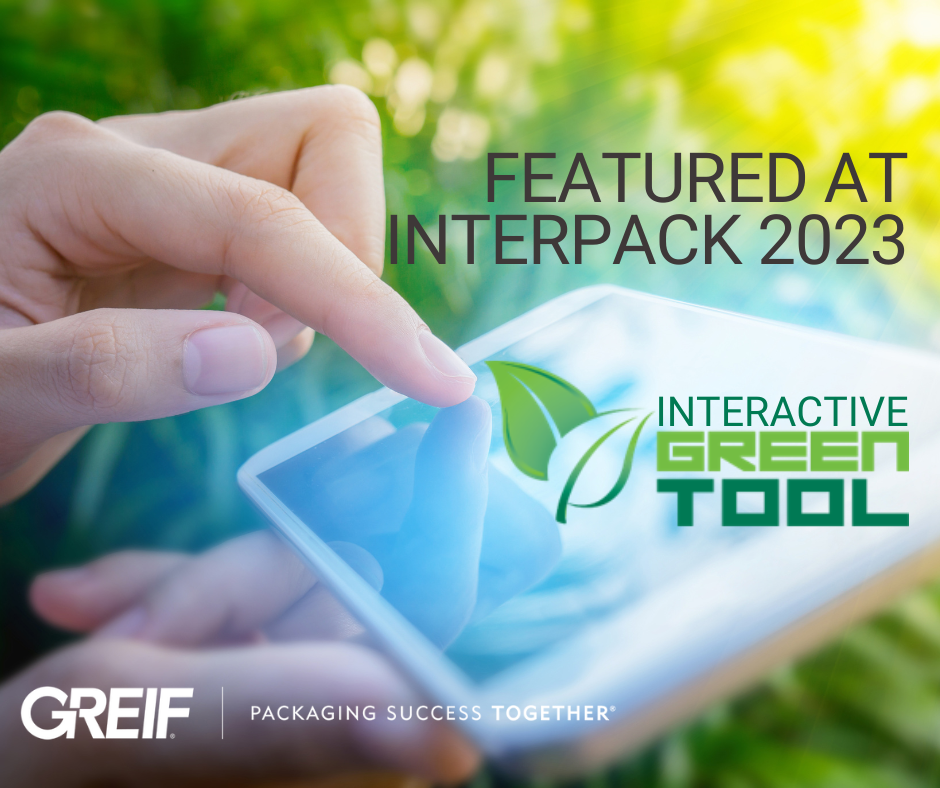 Greif's carbon calculator Green Tool is designed to help customers achieve their sustainability goals by understanding the carbon footprint of their packaging.
The tool evaluates the environmental impact of industrial packaging solutions produced by Greif using independent lifecycle data.
Green Tool Lite, the update, aims to provide customers with carbon footprint metrics for its most popular IBCs, plastic, and steel drum products. This allows customers to analyse and compare specific industrial packaging products by entering key information into a carbon calculator.
Results are provided through a chart that shows the CO2 emissions created through the manufacture and transportation of one or more product types, such as a new IBC versus a reconditioned one. Also provided is the CO2 emissions equivalence, for example the number of trees that would need to be planted to sequester the same amount of emissions.
Greif VP of sustainability Aysu Katun comments: "The update supports our own commitment to advancing a circular economy and reducing greenhouse gas emissions. Each of us has a responsibility to protect the environment and reduce our environmental impact and the opportunity for positive change is greatest through collaboration."
Touch screens with motion sensors will be available at Greif's exhibition stand at Interpack 2023.
In early April, Greif acquired a majority ownership of Centurion Container (Centurion) in an all-cash transaction valued at $145m.