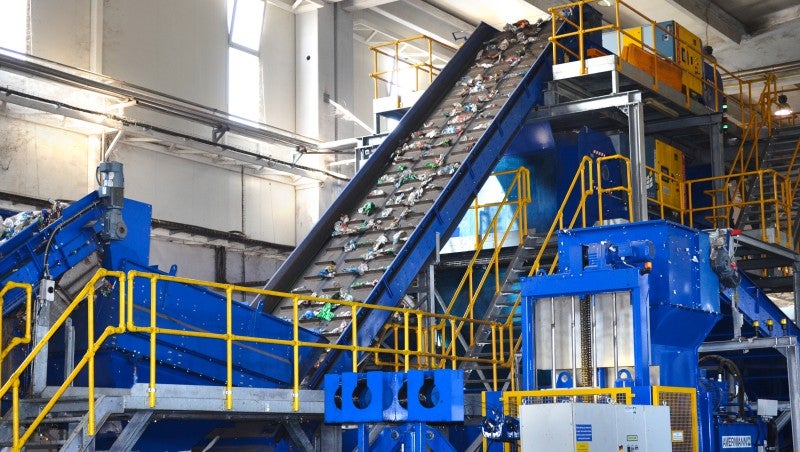 Multinational packaging firm Greiner Packaging has acquired Alwag, a Serbia-based company that supplies polyethylene terephthalate (PET) flakes.
Alwag is the first recycling company in Greiner Packaging's portfolio and the acquisition is in line with the company's efforts to improve sustainability.
The acquired business will Greiner Recycling and will help secure material streams that will be converted by Greiner Packaging at a later stage.
The deal also represents a sustainable form of backward integration, which is designed to ensure a reliable supply of raw materials.
With this acquisition, Greiner Packaging now operates one recycling company and two manufacturing sites in Serbia.
The financial terms of the transaction have not been disclosed.
Greiner Packaging CEO Manfred Stanek said: "We are strong believers in the potential of PET and, by expanding our expertise, we are actively committed to using this material effectively.
"As we work toward our sustainability goals, which we pursue consistently through all the business decisions we make, we naturally pay special attention to the possible creation of other r-PET streams in addition to the bottle-to-bottle stream.
"That would mean that an old PET cup could become a new PET cup in the future."
Alwag will expand its recycling capacity at Greiner Packaging's site in Nova Gajdobra, Serbia.
The company currently supplies material to customers throughout Europe.
PET flakes will be made available to Greiner Packaging for use in packaging solutions, while Alwag customers will have a reliable supply of the same amount of recycled material.
Alwag former director and Aling-Conel executive director Stojan Dangubić said: "We are convinced that our vision will be successfully pursued thanks to the new owners, their commitment to the Nova Gajdobra site, and the additional investments in downstream technological processes."
Earlier this year, Greiner Packaging joined circPLAST-mr, a research project focused on the mechanical recycling of plastics.