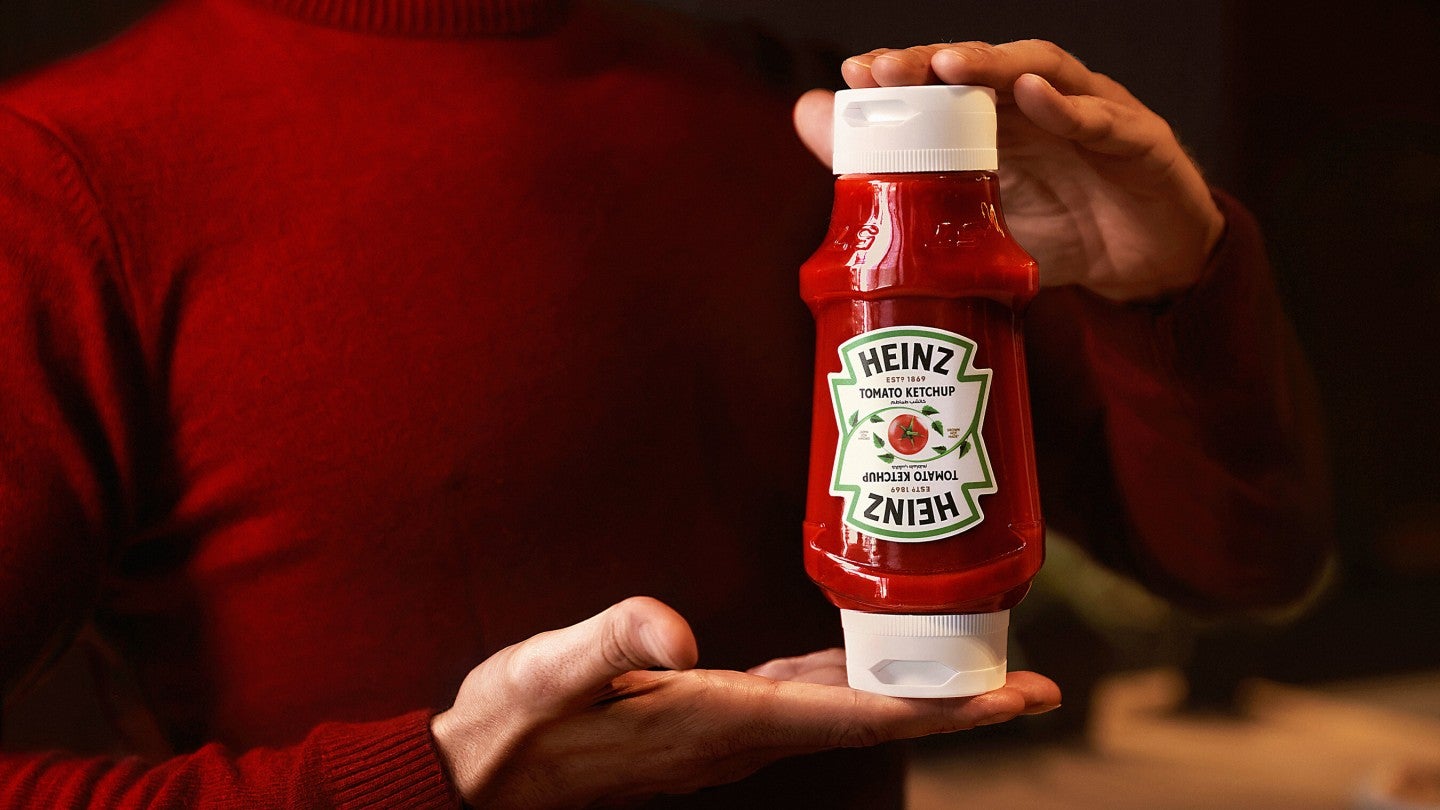 US-based food processing firm Heinz has introduced a new double-ended ketchup bottle called 'Ketch Up and Down'.
The new bottle has two lids, both up and down, and can be stored and used in any manner. The new packaging is designed to allow consumers to access even the last drop of the ketchup.
The double lid concept was created by the team at Kraft Heinz. The firm said that the team closely studied ketchup fans as well as their "peculiar preferences."
The study found that some fans squeeze the ketchup bottle while others prefer to shake it. Some consumers were also found to store the ketchup bottles upright while some placed the bottle on its side or upside down.
Kraft Heinz MEA marketing head Passant Ghannam said: "At Heinz, we are consumer obsessed and we rely on insights like this one to fuel innovation and bring consumers more of what they want.
"So, building on the success of our upside-down bottle which we released in 2010, we saw an opportunity to solve a problem that many of our fans face. If scaled up, it could be game changing for ketchup lovers. The Heinz Ketch-Up & Down bottle gives fans more of what they love – the great taste of Heinz!"
Heinz announced the launch of a new sustainable cap for its squeezy sauce bottles in July 2021. The cap is made using a recyclable mono-material to avoid sending around one billion plastic lids to landfills across the globe annually.
In another push toward its sustainability goals, the firm collaborated with Westrock in September 2021 to introduce new eco-friendly packaging for the multi-pack canned products range in the UK.