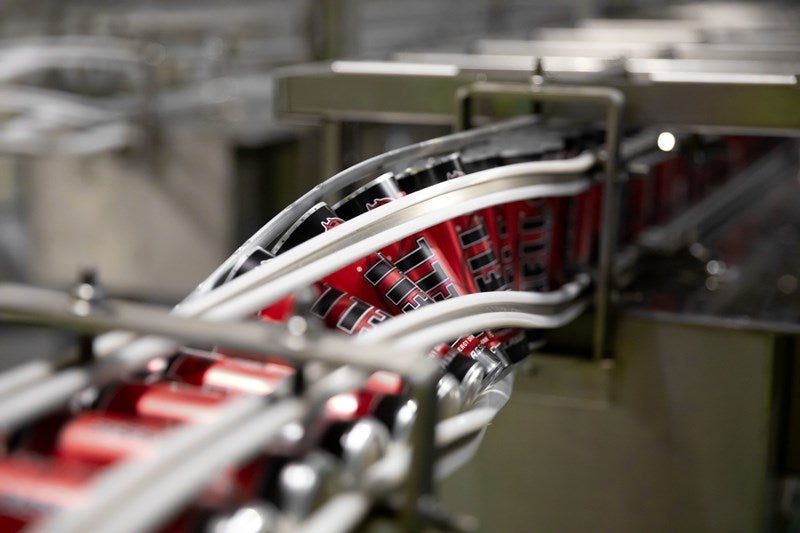 Energy and soft drink producer Hell Energy and beverage can factory Quality Pack have signed a contract with aluminium company Hydro to introduce the greenest beverage can.
The partnership is aimed at addressing the challenges related to packaging recycling by producing aluminium cans that have some of the highest level of recycled content in the world.
Hell Energy has committed to make its entire beverage can body sheet from Hydro's sustainable aluminium.
Circal, Hydro's certified aluminium, contains minimum 75% recycled post-consumer scrap.
Hell Energy managing director and Quality Pack CEO Barnabas Csereklye said: "We aspire to lead the market and be the global benchmark by providing low carbon packaging for our consumers. This is why we have committed ourselves to the innovation of Hydro, that is by far the most sustainable solution for our market."
With this commitment, Hell Energy became the only known beverage company offering low carbon can to its customers across the world according to a press release. The product is certified by an independent third party.
As part of its commitment towards sustainability, the company pledged to cut plastic bottles in its portfolio to 1% by 2025.
The company successfully reduced its greenhouse gases by 60%, compared to its previous packaging.
In 2017, Hell Energy developed its own, and Hungary's first aluminium beverage can factory Quality Pack. Since then, it has been recycling 100% of its own industrial scrap.
The company's products are available in more than 50 countries.
In December last year, UK supermarket chain Co-op launched a campaign to cut aluminium packaging, including Christmas mince pie wrappers.