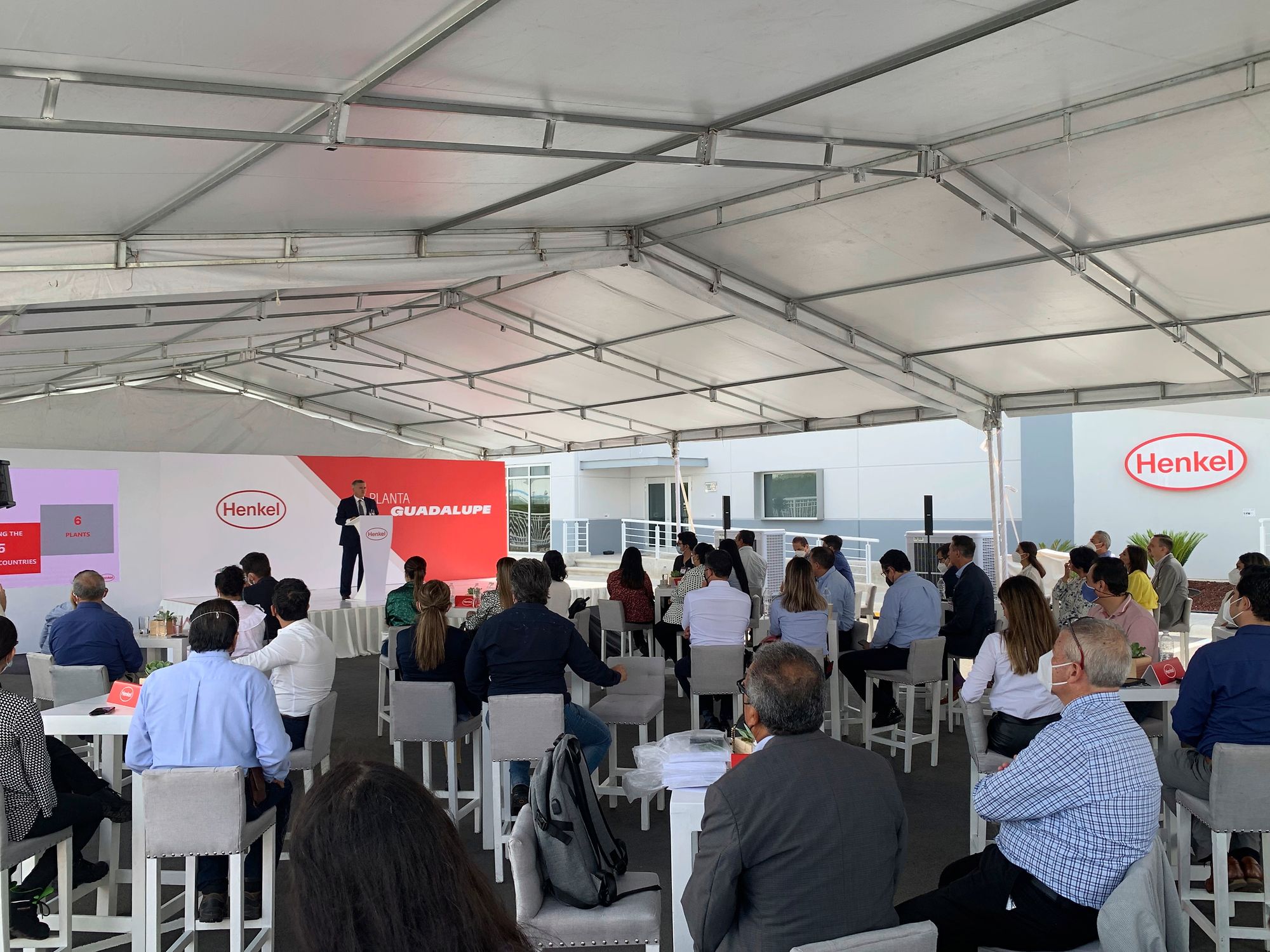 Germany-based consumer goods company Henkel has opened a hot melt adhesives plant in Nuevo Leon, Mexico.
The advanced facility in Guadalupe will manufacture pressure-sensitive and non-pressure-sensitive hot melts under the company's Technomelt brand.
These hot melt adhesives will be used in the consumer goods and packaging industries for manufacturing case and carton sealing, bottle labelling, heat-seal, self-adhesive labels, bookbinding and other applications.
The nearly 30,000m² plant will also manufacture hot melt adhesives under the Easyflow brand, a patented Henkel technology designed to increase production line efficiency and reduce material handling.
Henkel Mexico and Costa Rica president Valentín López said: "Henkel remains committed to Mexico and the great growth opportunities our country can provide for the adhesive technologies business.
"We are extremely grateful to our employees and vendors, and for the trust our customers continue to place in our quality, technology and experience, nationally and internationally, as our plant supports customers in the Americas, such as Argentina, Colombia, Costa Rica, Peru, Canada and the United States."
Henkel's Guadalupe facility features advanced technologies designed to help improve carbon emissions and reduce environmental impact, as well as outdoor solar lamps and indoor LED lighting.
In addition, the plant's administrative building facilities have received Leadership in Energy and Environmental Design (LEED) Gold level certification from the US Green Building Council.
The plant also has an advanced process control system and an automated raw material addition system, among other features designed to improve its safety.
Henkel Latin America operation and supply chain head Rafhael Benetazzo said: "Thanks to this new plant, we are well-positioned to reach our targets for indirect packaging to be sustainable or recyclable, and contribute to the circular economy."
Earlier this month, Henkel revealed plans to launch plastic-free blister packaging for its consumer adhesives portfolio worldwide.
The plastic-free blister packs will be made from at least 85% recycled paper and initially used for Henkel's Pritt glue brand.