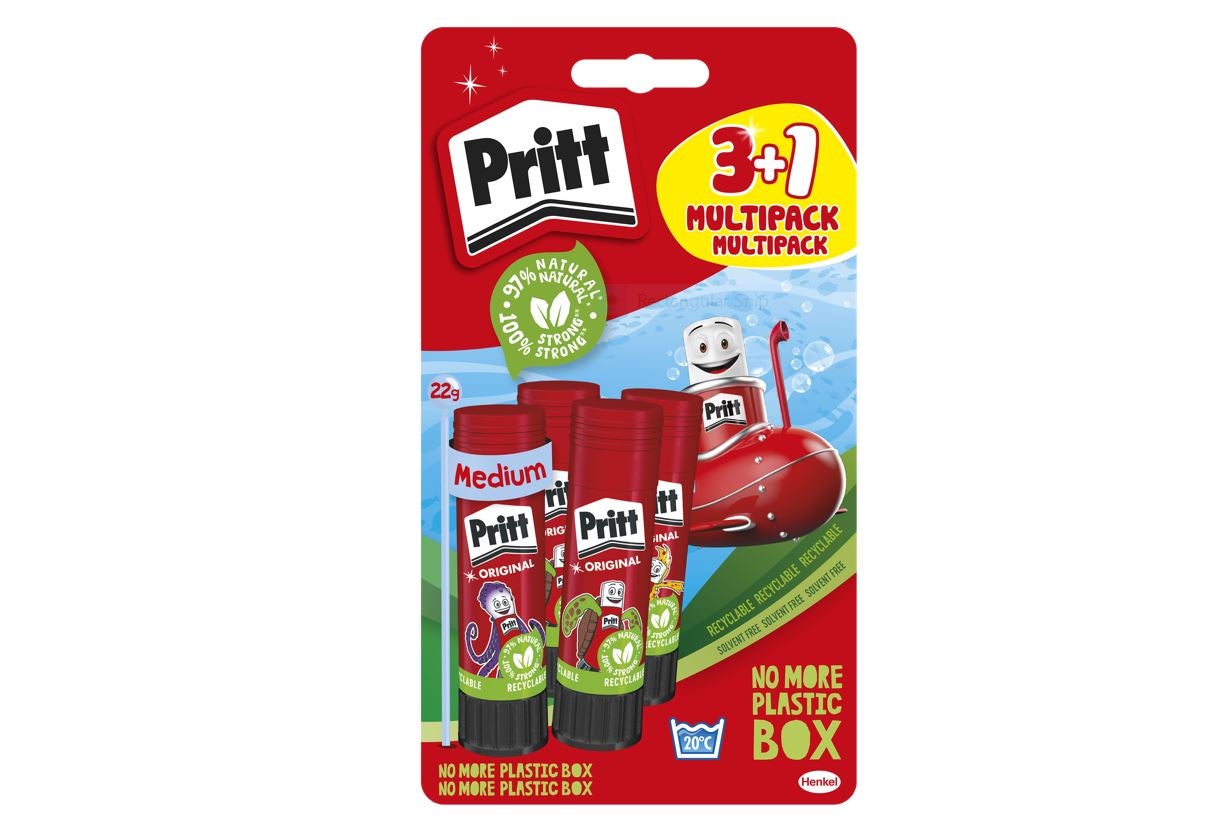 Germany-based chemical and consumer goods company Henkel has revealed plans to launch plastic-free blister packaging for its consumer adhesives portfolio worldwide.
Made from at least 85% recycled paper, the plastic-free blister packs will be initially used for Henkel's Pritt glue brand.
The company will roll out the Pritt glue sticks with the new packaging at the start of its annual Back-to-School edition under the core theme of the sea over the coming months.
Pritt also plans to launch the Back-to-School special edition glue sticks in metallic blue and orange colours. 
Henkel will expand the sustainable packaging to its entire brand portfolio worldwide throughout the rest of this year.
The initiative is in line with the company's sustainability and packaging targets for 2025 and aims to improve the recyclability of products to help create a circular economy.
It is expected to reduce1,000t of plastic every year.
Traditional Pritt sticks are made with 97% natural ingredients, including water, and have up to 65% recycled plastic in the stick.
Henkel Pritt international brand manager Berna Aksu said: "For more than 50 years, Pritt has been recognised as a pioneer for sustainable innovation, and from today on, we are removing plastics from our packaging and offering at least 85% recycled and 100% recyclable blisters.
"The new packaging concept with plastic-free blister packs will be a real game-changer on the market to further drive sustainable solutions.
"After years of development and various adjustments across our supply chains, we are proud to even go one step further and to present the next world´s first sustainable innovation to consumers."
In February this year, Mondi developed a reusable packaging concept for Henkel's Pril hand dishwashing products in Germany.
The packaging concept includes a fully recycled and reusable polyethylene terephthalate (PET) pump dispenser bottle and refills packed in a recyclable polyethylene (PE) mono-material pouch.