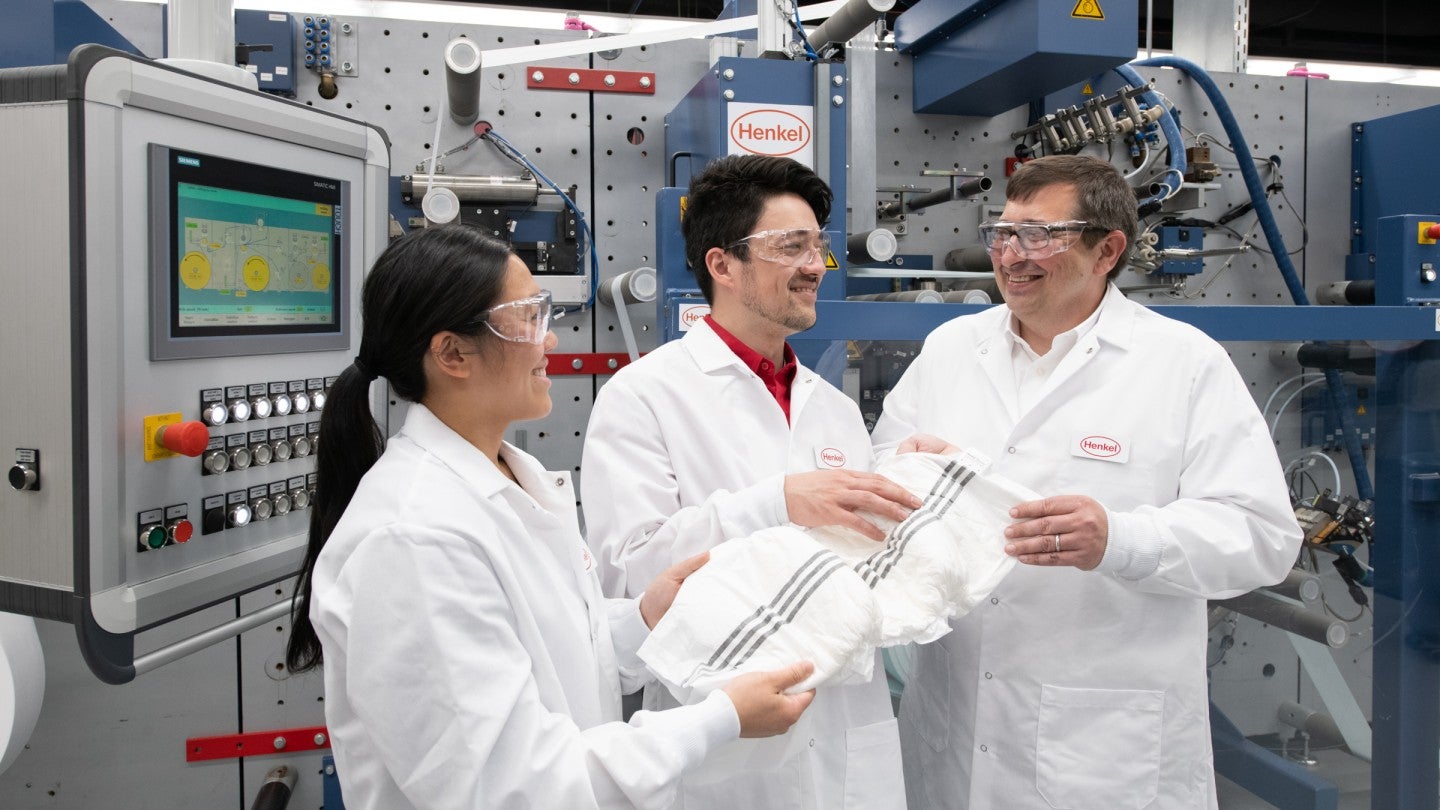 Germany-based chemical and consumer goods company Henkel Adhesives Technologies has opened its Technology Center in Bridgewater, New Jersey, US.
The new 70,000ft² centre will serve as an interactive destination for Henkel's strategic partners and customers in the region.
It will feature the company's entire portfolio of technology, comprising sealants, adhesives, functional coatings and speciality materials.
It will have an 'interactive infinity room' that will showcase some of the innovative solutions developed by Henkel.
Some of the programmes that will be demonstrated at this site include sustainable packaging for consumer goods, digital solutions for maintenance, sustainable trends in palletising and the repairs/operations of manufacturing equipment.
It also includes smart health solutions with printed electronics for nappies, personal health monitoring, as well as advances in engineered wood building.
Henkel Adhesive Technologies Innovation and New Business Development vice-president Michael Todd said: "The Technology Center Bridgewater is designed to encourage collaboration across the value chain.
"We have successfully started this concept with the opening of our Inspiration Center Düsseldorf last year and aim to adapt and leverage in core markets for our Adhesive Technologies business such as North America as well."
The new hub will allow Henkel to collaborate with its customers from more than 800 industry segments for the development of various innovative solutions.
Currently, Henkel has over 200 employees at the new Bridgewater site.
Apart from providing analytical and rheology support, the Technology Center will address the demands of various markets, including in the packaging, labelling, paper lamination, EPIX packaging, flexible packaging, pressure-sensitive tapes, hygiene, tissue, towel, graphics, engineered wood, medical, furniture and construction sectors.
Henkel Packaging and Consumer Goods Adhesives corporate vice-president Pernille Olsen said: "The Adhesive Technologies' Technology Center in Bridgewater expands on Henkel's leading position in sustainability and innovation by providing a functional, yet inspiring, collaboration space for partners and customers.
"Through onsite collaboration at the Technology Center, we can fully customise customer interaction to focus on co-innovation and joint value creation."