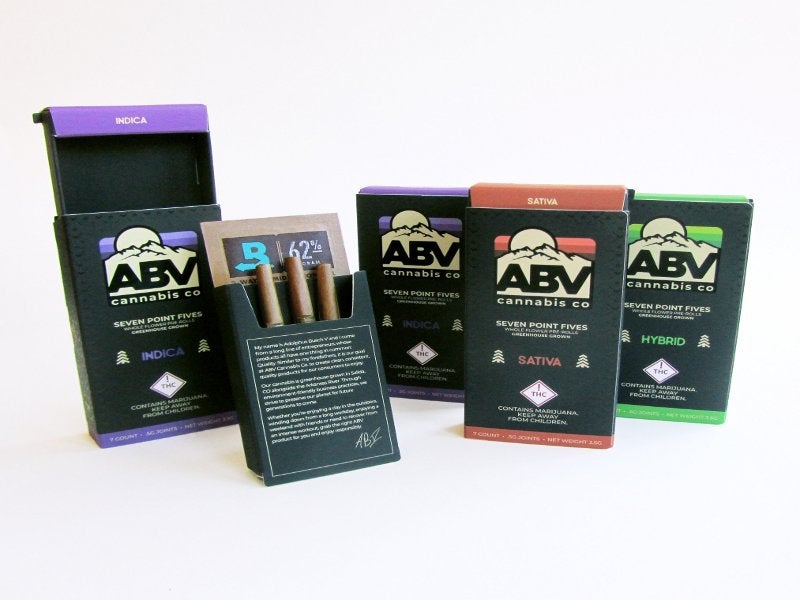 Hippo Premium Packaging has collaborated with US-based manufacturing company Boveda to develop a packaging system for ABV Cannabis.
The custom packaging and branding solutions firm joined forces with Boveda to research and design a special humidity control packet that is integrally built into the new packaging.
Boveda strategic business unit manager Lance Lambert noted that both companies worked on creating the optimum environment for cannabis products through the packaging solution.
Lambert said: "Dry cannabis is an epidemic. We wanted to create a microclimate inside the box that would keep the terpenes in place and provide the perfect humidity so that every customer would receive an optimum, fresh and full-flavour experience."
The partners also used Hippo's Duallok packaging system to create the new pre-roll container for ABV, enabling it to provide a child-resistant design with scope for customisation.
ABV Cannabis founder and CEO Adolphus A Busch V has selected Pure Greens as the company's exclusive provider of premium cannabis.
Hippo co-founder and CEO Kary Radestock said: "I have the utmost respect for Adolphus. He had a vision that cannabis could be packaged in a manner that would maintain its quality, and he entrusted us to develop a new type of system that would meet those goals.
"I am thrilled that working with the wonderful teams at ABV, Boveda and Duallok, we were able to create this truly amazing packaging system."
In September 2018, Hippo introduced a child-resistant packaging line called Duallok to the cannabis industry.