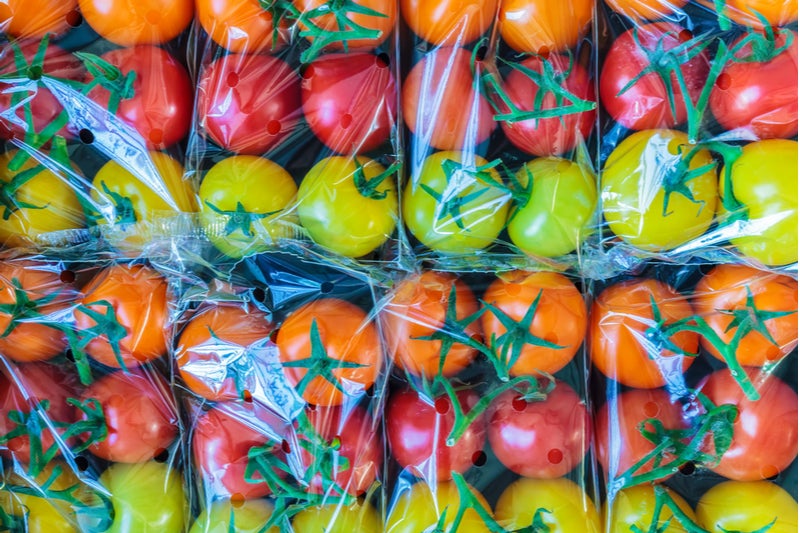 Innovate UK, part of UK Research and Innovation (UKRI), has yesterday launched a funding competition offering up to £1m for UK projects that are developing smart and sustainable plastic packaging. The 'ISCF smart sustainable plastic packaging: feasibility studies and industrial research' competition will be accepting entries until midday on 1 April 2020.
Eligible projects should have total costs of between £30,000 and £100,000 and they must aim to "help make the plastics packaging supply chain more circular, deliver the targets of the UK Plastics Pact, and improve on current state-of-the-art plastic packaging, while still demonstrating practical and close-to-market solutions".
The UK Plastics Pact is an initiative delivered by Waste & Resources Action Programme (WRAP) that will create a circular economy for plastics. Its targets for 2025 are: For 100% of plastic packaging to be reusable, recyclable, or compostable, for 70% of plastic packaging to be effectively recycled or composted, to eliminate single-use packaging, and to have 30% average recycled content across all plastic packaging.
The projects must fall under one of four areas: materials, design, technology or process, and business or behavioural change. Projects will not be considered if they do not have plastic packaging as the primary focus.
The funding comes from the Industrial Strategy Challenge Fund and is part of the Smart Sustainable Plastic Packaging Programme (SSPP), a £60m fund the UK Government announced in 2018 with the intentions to establish the UK as a leading innovator in smart and sustainable plastic packaging and to dramatically reduce plastic waste by 2025.
The competition page says: "The aim of this competition is to support innovation to deliver a more circular economy for plastic packaging in order to deliver on the following SSPP challenge objectives: to unlock a significant overall increase in research and innovation spend, to deliver research and innovation to support more sustainable plastic packaging in line with the UK Plastics Pact targets, and to increase UK plastic packaging supply chain collaboration."
A briefing for the event will take place in Manchester on 16 January 2020.