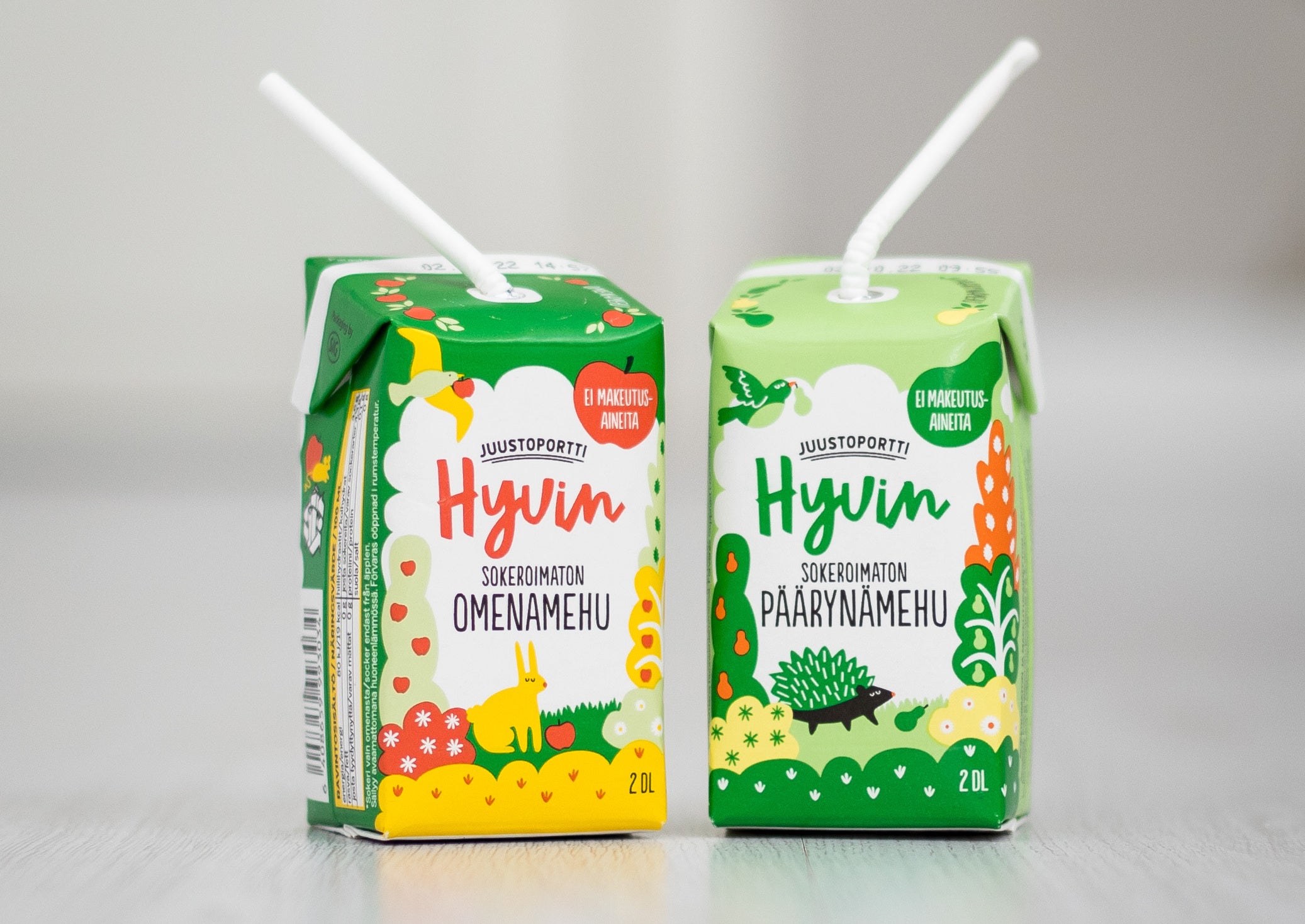 Finnish food producer and co-packer Juustoportti has selected SIG's combismile carton pack for its new range of sugar-free, sweetener-free juices for children.
SIG expanded its on-the-go combismile packs to the children's juice category after introducing it in 2020 for Friendly Viking's premium oat drink range and Hyvin's yoghurts, fruit soups and protein drinks.
Juustoportti has installed SIG's combismile filling line is installed at its production facility in Jalasjarvi, Finland.
Juustoportti advisor Jyrki Vaittinen said: "Our Hyvin family of juices shows our passion for continually developing products that are better for both people and planet.
"Choosing SIG's sustainable on-the-go combismile carton pack for our latest kids' juices demonstrates our commitment to offering a climate-friendly, yet highly convenient, on-the-go packaging solution for our young consumers."
SIG's beverage cartons are manufactured with only paperboard made of pulp derived from responsibly managed forests certified by the Forest Stewardship Council (FSC), as well as other controlled sources.
The packaging for Juustoportti's new juices is fully recyclable and designed to offer a reduced carbon footprint.
The curved Combismile carton features 'easy grip' corners and comes with paper straws, making it suitable for children.
SIG Poland, Nordics and Russia senior marketing manager Karina Zawadzka said: "Our convenient on-the-go combismile carton pack is the perfect solution for Juustoportti's new range of kids' juices.
"Not only will the kids love the delicious natural juice, but they will also appreciate the clever design of combismile.
"Parents looking for only the best for their children can choose a healthy product in convenient and sustainable packaging."
Earlier this year, dairy company Olympia Dairy selected SIG's aseptic carton packs, with SIGNATURE 100 packaging material, to package its UHT milk.
The company is the first in Belgium to use the carton packs with the SIGNATURE 100 material, which does not include an aluminium layer.