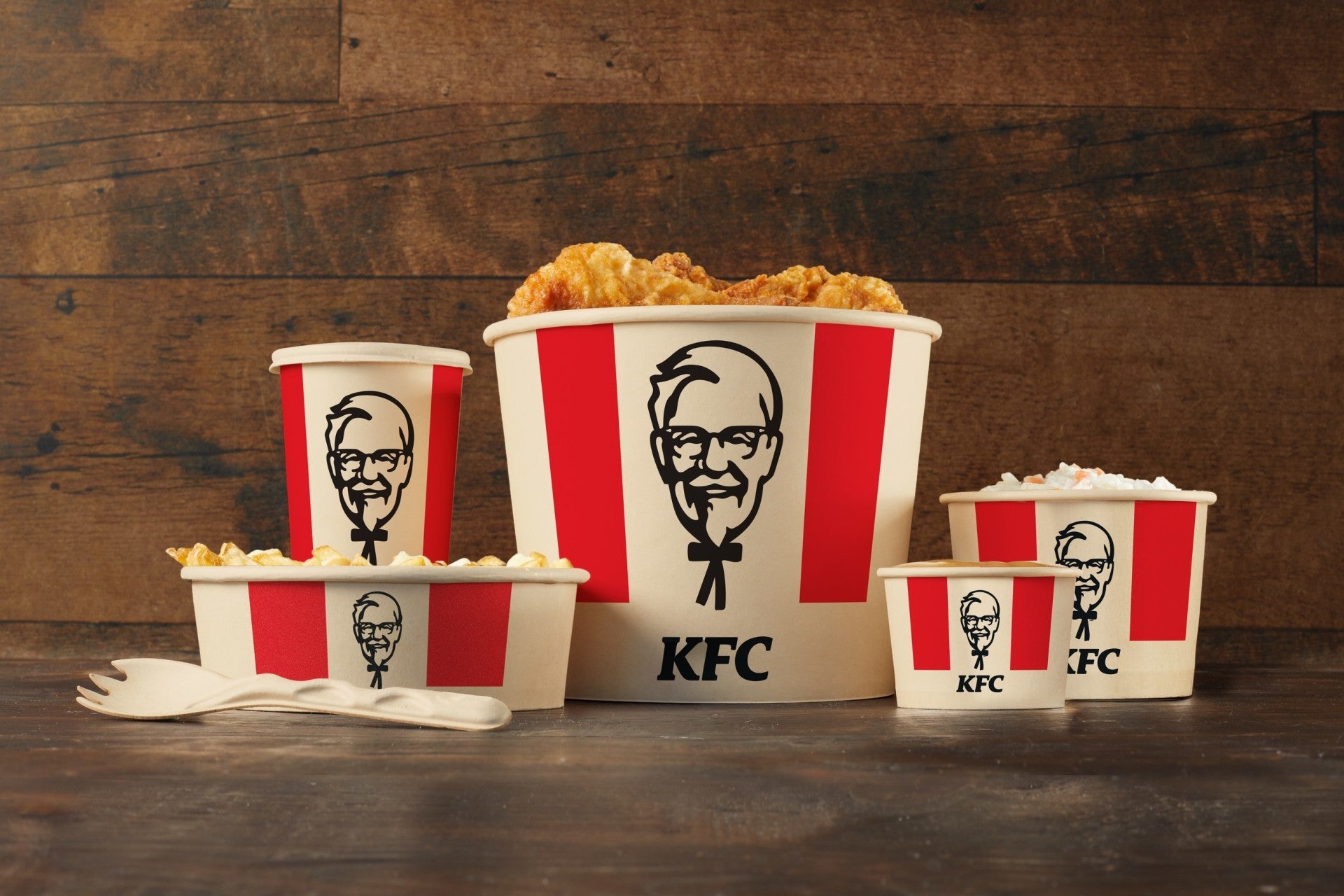 KFC Canada has committed to making all its consumer-facing packaging home compostable by 2025.
The commitment will allow the restaurant chain to remove almost 200 million pieces of packaging from Canadian landfills a year.
KFC will pilot its first home compostable bucket this year.
KFC Canada president and general manager Nivera Wallani said: "One of our leading principles at KFC Canada is feeding people, not landfills.
"The move to fully home compostable consumer packaging is a bold and ambitious step we are taking to inspire positive change in the communities we operate in.
"We embrace our responsibility to drive meaningful change across the industry and work closely with our suppliers, franchisees and team members to continuously lessen KFC's environmental footprint."
KFC Canada innovation manager Armando Carrillo said: "Our packaging is a part of our heritage and our storytelling. Beyond its iconic image, we want KFC's packaging to be forward-thinking, inspiring, and to champion functionality, food safety and eco-friendly solutions.
"We have continued to accelerate our efforts and push the boundaries to bring more environmentally sustainable packaging solutions to market, including our recent move to bamboo poutine buckets. A fully home compostable packaging line is the ultimate win for us and for the environment."
The brand announced its commitment on World Environment Day on 5 June.
To mark the commitment, KFC Canada will design and create a KFC bucket installation made entirely from home compostable materials in partnership with Toronto-based artist Briony Douglas.
Last month, KFC revealed a new packaging design to be rolled out in restaurants later this year.
The packaging will be used for KFC's buckets, sandwich wrappers and cups. The company said the design "reflects the brand's identity with a more modern take on the KFC signature red and white stripes".