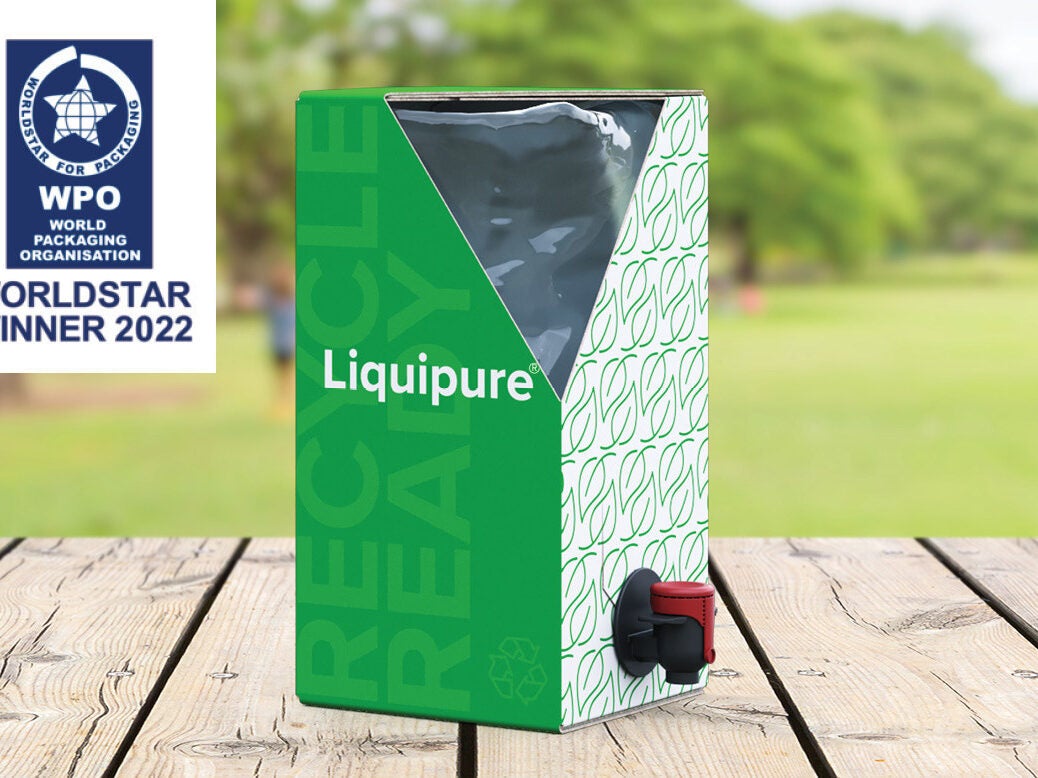 US-based liquid packaging and dispensing solution provider Liquibox is expanding Liquipure, its mono-material flexible packaging solution offering, for global customers.
To meet increasing demand, the company plans to start manufacturing the solution at its bag sites in the Europe, Middle East and Africa (EMEA) and Asia-Pacific (APAC) regions.
The bag-in-box solution was launched in the US last year and is designed to meet recyclability guidelines.
The recycle-ready, lamination-free bags are intended to help fast-moving consumer goods (FMCG) companies meet their sustainability targets by diverting plastic from landfill.
According to Liquibox, the Liquipure ultra range offers better drop and flex crack performance, as well as improved sealing, oxygen transmission rate performance and fill line efficiency.
The packaging is designed to prevent sensitive food and beverage products, as well as more 'aggressive' non-food liquids.
To complement the ultra version, Liquibox also launched the new Liquipure lite, which uses advanced resins to enhance its performance characteristics.
The lightweight polyethylene structure is also claimed to use less plastic than other flexible packaging solutions.
Liquibox chief marketing officer Paul Kase said: "We're excited to answer our customers' sustainability needs with innovations that meet all major recycling guidelines while also offering a better performing product."
Liquipure ultra won two of this year's WorldStar Global Packaging Awards in the Beverages and Packaging Materials and Components categories.
The lamination-free bags also won the Ameristar award for the Non-Alcoholic Beverages category last year.
Based in Richmond, Virginia, Liquibox operates 19 facilities and has almost 1,400 employees worldwide.
Last year, the company partnered with corrugated packaging developer WestRock to create a bag-in-box solution for e-commerce giant Amazon.
The Ships in Own Container (SIOC) solution combines Liquibox's Liquipure flexible packaging with WestRock's high-impact Meta box designs.
It is claimed to be smaller, lighter and have less of an environmental impact than bottles.