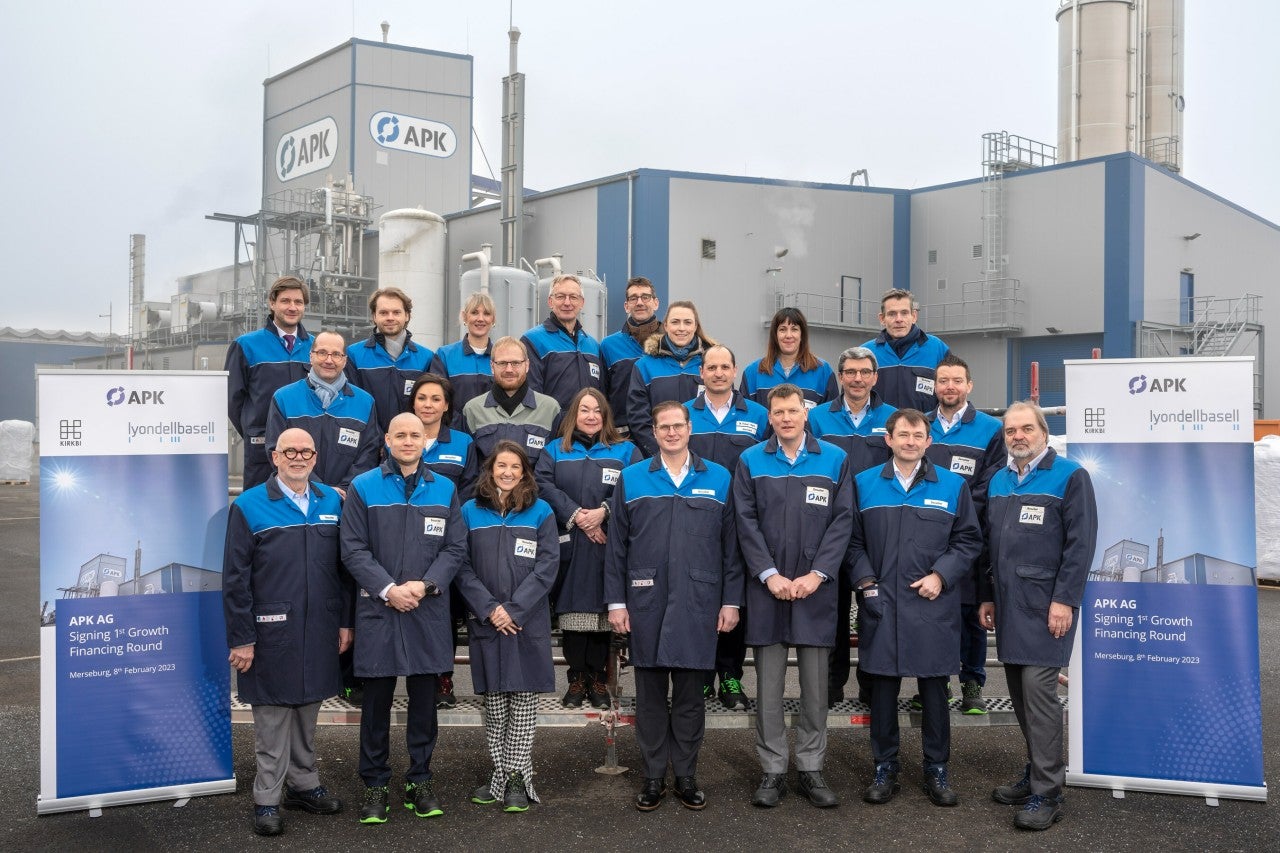 Netherlands-based chemical company LyondellBasell and KIRKBI, the investment company of the LEGO brand, have agreed to invest in solvent-based recycling technology provider APK.
Founded in 2008, APK offers solvent-based recycling technology for low-density polyethylene (LDPE).
As minority shareholders in APK, LyondellBasell and KIRKBI will invest around €130m ($140m) in the business together with other co-investors.
KIRKBI Circular Plastics Investment unit head Damir Hamzic said: "We are happy to announce our investment in APK.
"KIRKBI believes APK offers a promising scalable technology in LDPE recycling that can help increase the circularity of plastics and minimise plastic waste, to contribute to a more sustainable environment in the future.
"We look forward to providing strategic, financial and commercial support while APK establishes technology that will complement mechanical and chemical recycling."
APK plans to use the investment to increase its production capacity by developing Newcyling Plants.
The company operates a facility in Merseburg, Germany, where it develops technologies under its Newcycling brand.
According to LyondellBasell, these technologies can recover different polymers from multi-layer and mixed plastic packaging to produce recycled materials.
APK executive board member and APK NCC managing director Susanne Küppers said: "Our Newcycling technology makes it possible to close the loop even with complex waste streams and to produce high-quality LDPE recyclates from mixed plastic waste ‒ highly efficient and offering both economic and ecological advantages.
"We have been proving for years that this is also possible on an industrial scale at our plant in Merseburg.
"We are pleased to now ignite the next stage and are proud to have LyondellBasell and KIRKBI as two strong supporters at our side, who bring a lot of additional expertise ‒ for example, in the areas of polymer design and application know-how."
In November last year, LyondellBasell decided to proceed with engineering works for a commercial-scale advanced recycling plant at its site in Wesseling, Germany.