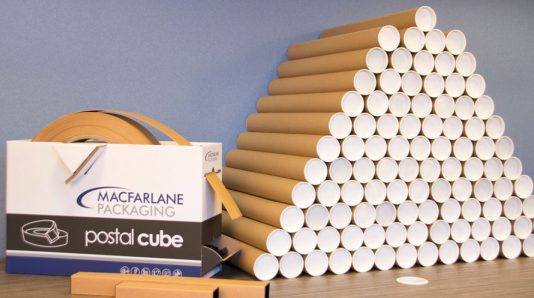 Scottish packaging manufacturer Macfarlane Group has today announced measures to help the business during the Covid-19 coronavirus outbreak.
These measures include members of the board at Macfarlane taking a pay cut of 25% of their salaries, investors no longer receiving 1.76p per share, and executive directors delaying their 2019 bonuses.
These measures are estimated to save the business around £2.8m.
In a statement published today, the company said: "The board is committed to following all of the UK Government's guidance in response to Covid-19, as well as ensuring the long-term sustainability and success of the company.
"The company is currently focused on taking measures to reduce operating costs to a level that reflects the reduced level of activity.
"Our customers in the hygiene, household essentials, medical and food sectors are currently demonstrating strong ongoing demand as they play a vital role in helping the country meet the challenge of COVID-19 and we are continuing to support them. However, customers in other sectors such as automotive, aerospace and segments within retail have been materially impacted and their business has declined rapidly.
"Cash flows are being carefully managed. We are engaging with customers and suppliers to more accurately predict cash requirements and are reducing inventory levels, whilst ensuring that we can fulfil demand from customers providing essential services."
The statement also noted that it is assessing the UK Government's range of Covid-19 financial support measures.