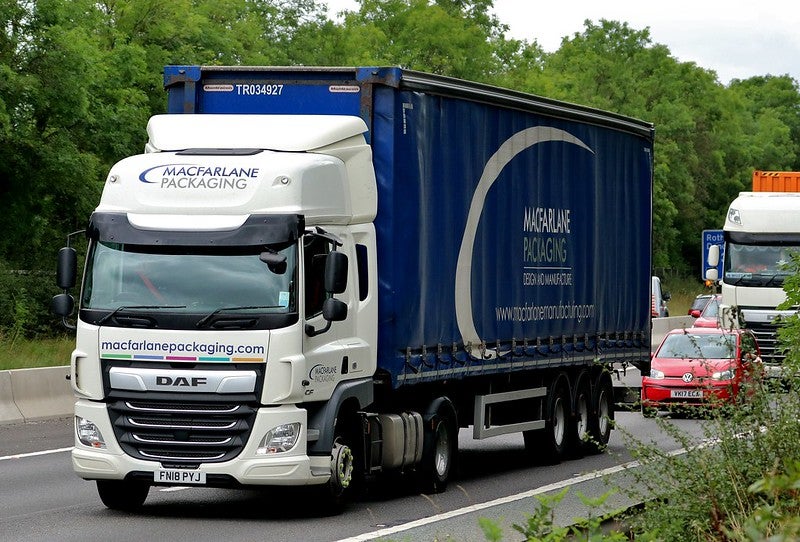 UK-based protective packaging provider Macfarlane Group has reported that its sales revenue rose by 11% between 1 January and 31 October this year.
The company's board anticipates its performance for the year to be ahead of last year and in line with its full-year expectations.
Macfarlane made strategic progress in Europe during the ten-month period, including its acquisition of protective packaging supplier PackMann in May and the ongoing rollout of its 'Follow the Customer' programme.
It has also implemented various measures to increase its productivity and streamline its operating footprint.
As of 31 October, the company had a net bank debt of £5.0m ($6.04m), down from £9.7m ($11.7m) on 30 June this year.
Macfarlane Group chair Aleen Gulvanessian said: "Given the well-publicised adverse market conditions, we are pleased with the performance of the group so far in 2022 and confident in meeting our profit expectations for the year.
"While challenges will continue to persist, with the experience of our management team, resilience of our business model and strong acquisition pipeline, we are well-placed to maintain the group's positive progress."
In August this year, Macfarlane reported £139.2m in sales for the first half (H1) of fiscal 2022 (FY22), up by 14% from the same period of fiscal 2021 (FY21).
The group's operating profit from continuing operations was £9.6m, a 4% increase from a year earlier, while its profit before tax grew by 3% from £8.58m to £8.9m year-over-year.
Based in Glasgow, Macfarlane supplies more than 600,000 products via its Macfarlane Packaging Distribution and Macfarlane Design and Manufacture divisions.
The company serves the retail, e-commerce, consumer goods, food, logistics, mail order, electronics, defence, automotive and aerospace sectors among others.
It currently has a network of 37 sites across the UK, Ireland, Germany and the Netherlands, with more than 1,000 employees.