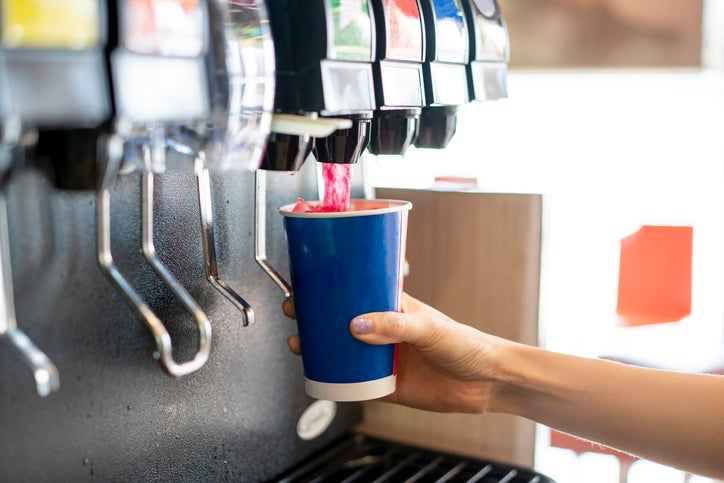 McDonald's and Burger King restaurants across Germany have installed reusable packaging deposit systems following a new packaging law in Germany that sits in line with the European Packaging Directive.
McDonald's Germany has partnered with logistics and supply chain company Havi to manage the entire process from cup development to transport and return.
The law, which came into force on 1 January 2023 has made reusable packaging mandatory for the entire catering industry.
As a result, Havi says that approximately 1,450 McDonald's restaurants now have reusable beverage packaging available for a deposit amount and can be returned to any German McDonald's.
Customers can choose between disposable and deposit-refillable packaging for beverages and ice cream cups. These are cleaned directly in the restaurants or by recycling company, Remondis, before being returned to the system.
McDonald's Germany tested a rollout of reusable packaging at the end of 2022, before committing to the deposit system.
Meanwhile, 750 of the country's Burger King restaurants have installed returnable deposit cups. The company has partnered with Recup, Germany's largest reusable system for the catering industry. Recup products are said to be 100% recyclable and free of harmful substances and BFA.
Burger King charges a deposit of EUR1 (US$1.07) per cup and per lid. The refund can be made in every Burger King restaurant and drive-thru service, as well as at more than 16,500 Recup partners in Germany.
Burger King also trialled the use of reusable beverage cups in 2022 at selected restaurants in the Cologne area.
Last year, Burger King piloted reusable packaging at selected UK restaurants, partnering with reuse platform Loop.