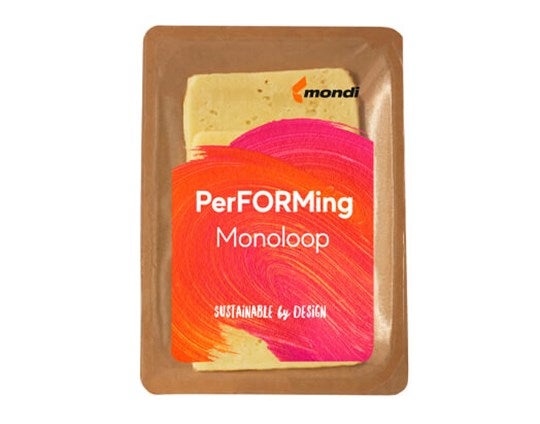 Multinational paper and packaging company Mondi has launched two sustainable packaging solutions for food products at Anuga FoodTec in Cologne, Germany.
The two products are PerFORMing Monoloop, a recyclable paper-based tray; and Mono Formable PP, a semi-rigid plastic tray.
PerFORMing Monoloop is designed for sliced food such as cheese or meat.
The tray features a removable barrier layer with a plastic top web solution, which is intended to reduce plastic use without compromising on product protection quality.
It is certified recyclable by Institute cyclos-HTP and designed to offer high flexibility for food manufacturers.
Mono Formable PP is a recyclable high barrier modified atmosphere packaging solution developed from mono-material polypropylene (PP).
The fully recyclable tray is designed with a printed top web and a complementary thermoformable semi-rigid bottom web.
The packaging reduces the tray's weight by around 30% compared with polyester (PET) trays while maintaining the same thickness.
Mono Formable PP offers the same level of product protection as PET trays and can serve as a sustainable alternative for multi-material, non-recyclable PET trays.
The packaging is available with a range of features, including easy peeling for convenient opening and/or reclosure.
The two solutions are designed to protect foods throughout the manufacturing and logistics process, as well as extend their shelf life.
Mondi sustainable packaging solutions, fast-moving consumer goods (FMCG) and industrial channels head Thomas Kahl said: "Sustainability is front and centre when we design new solutions, using paper where possible and plastic when useful.
"We think deeply about materials and take a holistic approach that supports the development of sustainable systems and circular economies.
"We are pleased to be launching these new food packaging solutions at the Anuga FoodTec where Mondi is exhibiting for the first time."
Earlier this month, Mondi partnered with French machine supplier Thimonnier to develop recyclable packaging for liquid soap refills.