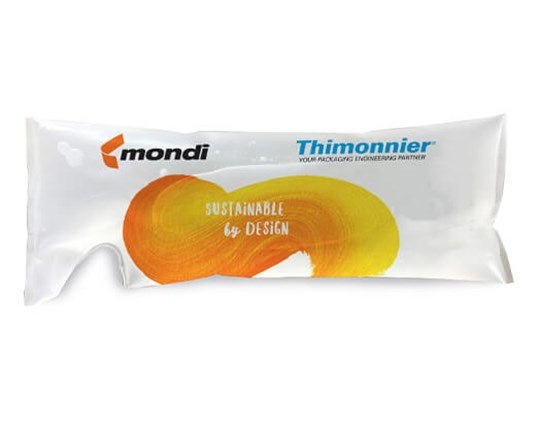 Multinational packaging and paper company Mondi has partnered with French machine supplier Thimonnier to develop recyclable packaging for liquid soap refills.
Marketed as berlingot sachet, the packaging is designed in such a way as to allow the product inside to be emptied entirely.
The sachet is made from a recyclable mono-material, coextruded polyethylene (PE), which weighs less and is designed to be convenient for customers to carry around.
It also reduces plastic usage by more than 75% compared with rigid plastic bottles.
In addition, the refillable sachet features a leak-proof solution designed to enable customers to smell the product inside.
The berlingot sachet solution was launched during the Carrefour des Fournisseurs de l'Industrie Agroalimentaire (CFIA) conference in Rennes, France, which took place from 8 to 10 March.
Thimonnier general manager Eric Duhoo said: "Our goal working with Mondi was to find a packaging alternative with low environmental impact and good runnability. We are pleased to have found a solution that achieves both."
The development is in line with Mondi's Mondi Action Plan 2030 (MAP2030) sustainability framework.
As part of this framework, the company aims to make all its products reusable, recyclable or compostable by 2025.
The refill solution will serve as a sustainable alternative for existing multilayer polyvinyl chloride (PVC) refill containers, which are hard to recycle.
Mondi regional sales consumer flexibles Olivier Werbrouck said: "Our MAP2030 sustainability framework sets ambitious goals to tackle global issues across the value chain: creating circular-driven packaging and paper solutions that are made by empowered people taking action on climate.
"We are proud and excited to partner with customers like Thimonnier to achieve our goal of keeping materials in circulation and making a real difference."
Earlier this year, Mondi developed a reusable packaging concept for Henkel's brand of Pril hand dishwashing products in Germany.