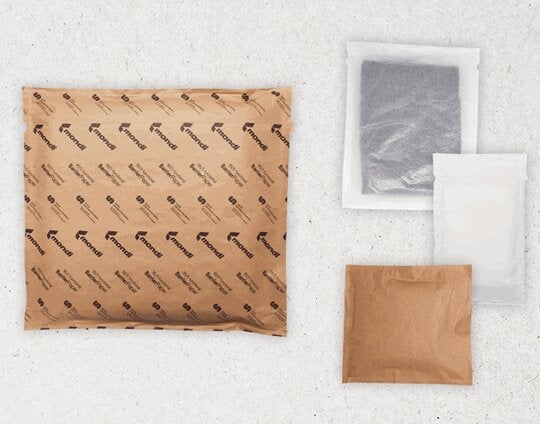 Multinational packaging and paper company Mondi has partnered with German machine supplier beck packautomaten to launch a packaging solution for the e-commerce industry.
The FunctionalBarrier Paper solution is made 95% from paper and can be recycled in all European paper waste streams.
The flexible, paper-based packaging has stronger barrier properties to prevent products. including electronic goods, from water vapour and moisture during transport.
It is also suitable for carrying heavier items without breakage.
Mondi Functional Paper & Films functional paper industry group manager Thomas Lunz said: "All types of goods are being transported around the globe on a daily basis.
"The need to create bespoke packaging that reduces waste, protects the wide range of products and delivers on sustainability targets is enormous.
"Our FunctionalBarrier Paper enables online retailers to continue reducing the use of unnecessary plastic following our approach of using paper where possible and plastic when useful."
Mondi's FunctionalBarrier Paper is designed to offer stable sealing on all four sides of the packaging, meeting logistics requirements and protecting goods in transit.
Using beck's automated packing machine, the company can develop the solution to the correct size for packaging different products.
beck packautomaten sales director Alexander Deharde said: "Mondi's FunctionalBarrier Paper has excellent runnability on our automated packing lines and is a sustainable solution that replaces plastic packaging for online shipments.
"In a first cooperation with a European fashion retailer, we reduced plastic use significantly and will be able to save them more than 45 tonnes of plastic every year once the switch is completed."
Mondi and beck plan to exhibit the solution at the LogiMAT fair, which will be held in Stuttgart, Germany, from 31 May to 2 June.
Last month, Mondi partnered with French machine supplier Thimonnier to develop recyclable packaging for liquid soap refills.