Mondi introduces RetortPouch Recyclable mono-material packaging
The packaging solution is fully recyclable and designed to help reduce food waste.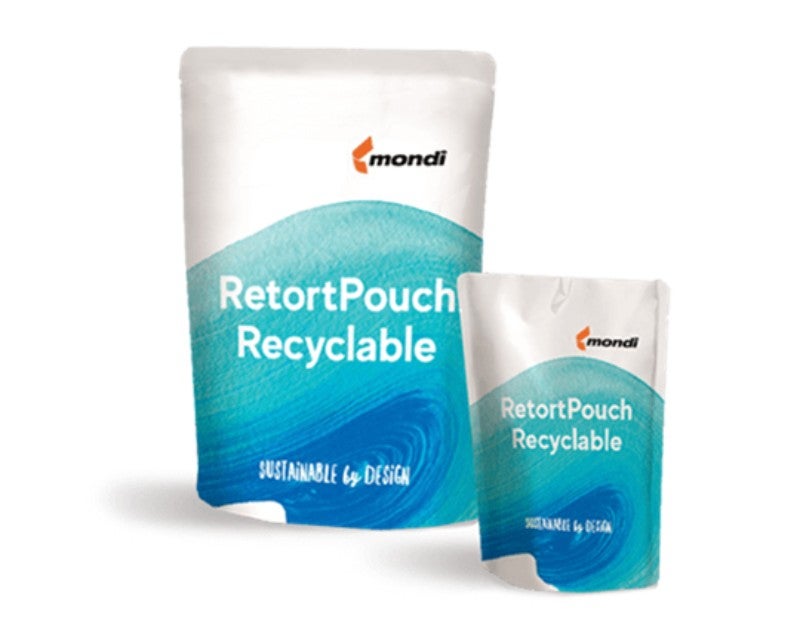 UK-based packaging and paper company Mondi has introduced a high-barrier pouch, RetortPouch Recyclable, for food and wet pet food products.
The fully recyclable mono-material retort packaging solution is designed to replace multi-layer and unrecyclable packaging while protecting the product and minimising food waste.
Mondi Korneuburg managing director Eveline Wagner-Hahn said: "Sustainability is a top priority for Mondi, and we are committed to making this innovation available for all our customers by using our customer-centric approach, EcoSolutions.
"Our fully recyclable solution helps to lower the product's environmental footprint and customers can be confident that their products will be completely protected throughout manufacturing and transportation and meet their sustainability goals.
"This is another example of our award-winning expertise in creating sustainable food packaging and delivering circular-driven solutions that work for the customer, the end-user and the environment."

RetortPouch Recyclable is the result of more than two years of research and testing.
It features an advanced high-barrier film that allows temperatures to remain high and expedites processing times during the retort process.
Retort packaging can be used for moist or semi-moist foods that are heat-treated in steam or hot water retort vessels to achieve commercial sterilisation.
RetortPouch Recyclable supports Mondi's goal of making all its products reusable, recyclable or compostable by 2025 as part of its Mondi Action Plan 2030 (MAP2030) commitments.
The company recently collaborated with South African heat shrink sleeve and label company Taurus Packaging to develop a reusable paper shopping bag.
The bag is made using Mondi's Advantage Kraft Plus with wet strength and meets the South African market's standard weight requirement of 16kg.
Mondi said it is durable enough to withstand South Africa's weather conditions, including humidity, and that it can survive longer customer journeys on public transport.