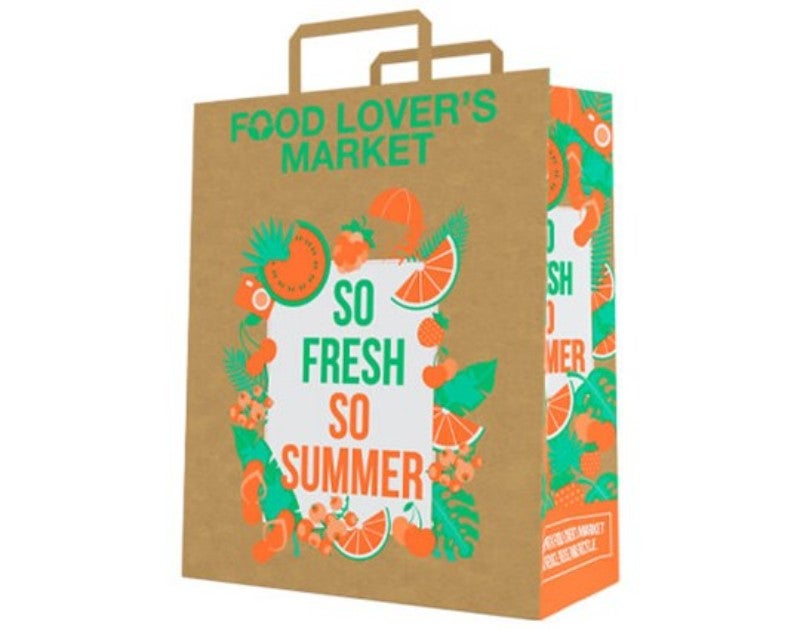 UK-based packaging and paper manufacturer Mondi has collaborated with South African heat shrink sleeve and label company Taurus Packaging to develop a reusable paper shopping bag.
The bag is made using Mondi's Advantage Kraft Plus with wet strength and meets the South African market's 16kg standard weight requirement.
It is claimed to be durable enough to withstand South Africa's weather conditions, including humidity, and able to survive longer customer journeys on public transport.
The packaging is fully recyclable and certified by the Programme for the Endorsement of Forest Certification (PEFC).
Mondi Sack Kraft Paper sales director Conny Josefsson said: "At Mondi, we are committed to finding fit-for-purpose solutions that make 'using paper where possible and plastic when useful' a reality.
"Applying our customer-centric EcoSolutions approach, we were able to support Taurus in their search for a sustainable paper bag alternative.
"With our kraft paper expertise, we have made it possible to still use and reuse these paper bags under demanding handling conditions."
Mondi and Taurus will manufacture two million paper shopping bags a month as a sustainable alternative for traditionally used plastic bags.
The packaging is currently being used by SPAR South Africa and Food Lover's Market, both of which are committed to finding more sustainable packaging solutions.
Food Lover's Market Group packaging coordinator Angela van der Merwe said: "These paper bags are a part of our commitment to embracing our responsibility to the environment and climate change. As such, it was a natural step to replace plastic with paper bags.
"The response from consumers has been overwhelmingly positive as the paper bag itself is very strong and on average can be used seven times and carrying a weight of about 10kg."
In August, Mondi announced plans to launch corrugated packaging solutions for online grocery markets in Central Europe amid growing demand for online grocery delivery services.