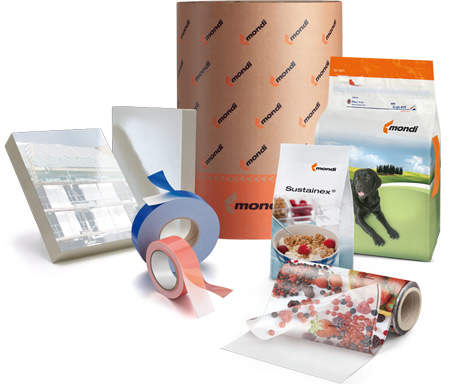 UK-based multinational packaging and paper group Mondi is set to acquire 90.83% of the outstanding shares in Turkish corrugated packaging company Olmuksan International Paper Ambalaj Sanayi ve Ticaret (Olmuksan) for €66m.
The Turkish company's network of five plants provides packaging for the food and beverage industry as well as agriculture. By acquiring the company, Mondi expands its presence in Turkey.
Mondi has been operating in Turkey for several years where it runs four corrugated packaging plants, three flexible packaging sites and a recycled containerboard paper mill.
In a statement, the company said: "Leveraging our expertise and experience in this market, together with our global virgin and recycled containerboard portfolio, we expect to generate significant operational improvements and paper integration upside."
A spokesperson for the company told Packaging Gateway that the transaction is still subject to competition clearance and other closing conditions. The deal is expected to complete in the first half of 2021, following which Mondi "will launch a mandatory tender offer to acquire the remaining 9.62% of outstanding shares in the company held by minority shareholders."
A statement by Mondi expressed that the implied enterprise value on a 100% basis would total at €88m.
Olmuksan previously acquired by International Paper
Olmuksan was previously acquired by US-based packaging company International Paper (IP) in 2013 for $56m, after obtaining regulatory approval in the fourth quarter of 2012.
In October 2020, IP filed a notice to an investment agency stating that it was considering options to sell Olmuksan. In the notice, IP said it was "evaluating various alternatives for the packaging press business in Turkey" to address rumours in the media that implied this was the case.
What does this deal mean for Mondi?
A spokesperson from Mondi told Packaging Gateway that this transaction will expand Mondi's presence in Turkey. This will position Mondi to benefit from structural growth in the corrugated packaging industry that is expected to be underway due to the increasing popularity of e-commerce.
By developing more corrugated packaging, Mondi also takes advantage of the growing theme of sustainability and sustainable packaging, which has been boosted in popularity in recent years as more consumers and companies call for environmentally friendly alternatives to material such as plastic.
Mondi CEO Andrew King said: "We are excited by this unique opportunity to significantly strengthen our position in the fast-growing Turkish corrugated market and expand our offering to existing and new customers in the region."
Mondi on the stock market
Mondi has a premium listing on the London Stock Exchange and a secondary listing on the JSE Limited. Mondi shares were 0.4% higher in London following the announcement at 1.759p per share.
Olmuksan is listed on the Istanbul stock exchange. In the year to the end of September 2020, Olmuksan produced 256 thousand tonnes of corrugated packaging, generating revenues of €150m.